Discover yourself through natural dyes
Hey there, I'm Rebecca Desnos
natural dye artist, author & educator
I specialise in making colours from wild, foraged and homegrown plants.
I'm a mother of three who lives in the south west of the UK. If you're from elsewhere in the world, my methods and recipes will still work for you. You have your own unique selection of local dyes to try and my books will help you get started.
Over a decade ago, my eyes were opened to the toxic chemicals that can be found in many everyday items – even clothing. Soon after this, I began dyeing my own healthy, non toxic clothes with plants. Along the way, I fell in love with the incredible range of colours and it's been a beautiful journey of exploring the art of botanical colour.
In 2016, I started writing and self-publishing books and magazines, and it turns out that I love making books just as much as I enjoy natural dyeing.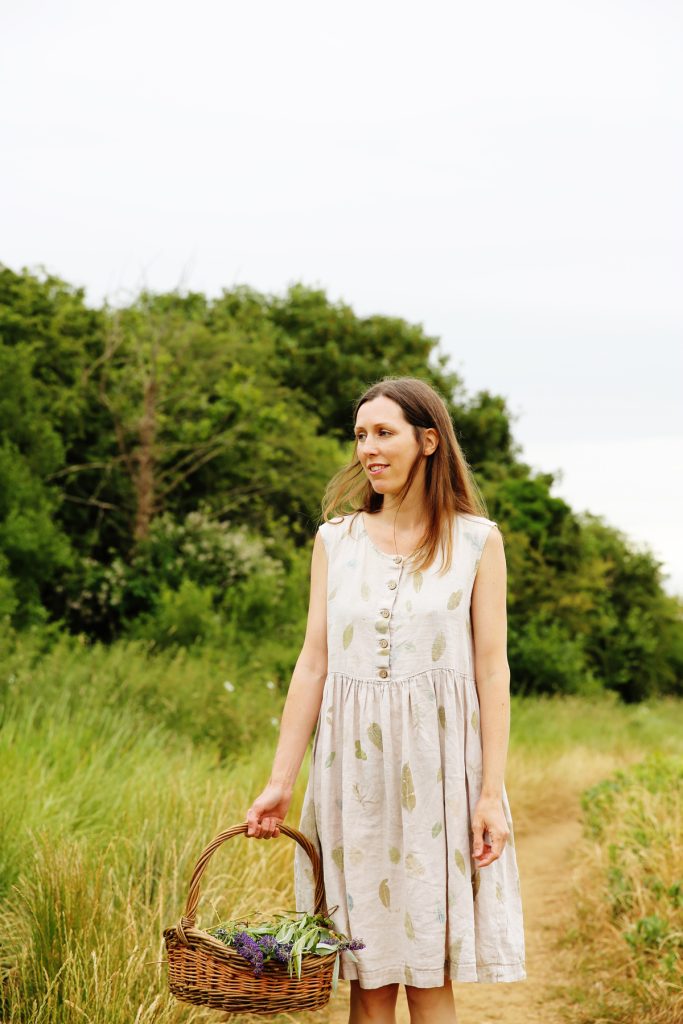 Immerse yourself in the simple & intuitive process of natural dyeing.
One of my biggest passions is to share my love of plants with others and inspire a deeper connection with nature.
It's a relaxing and grounding hobby that gives a real sense of mindfulness. Anyone can do it.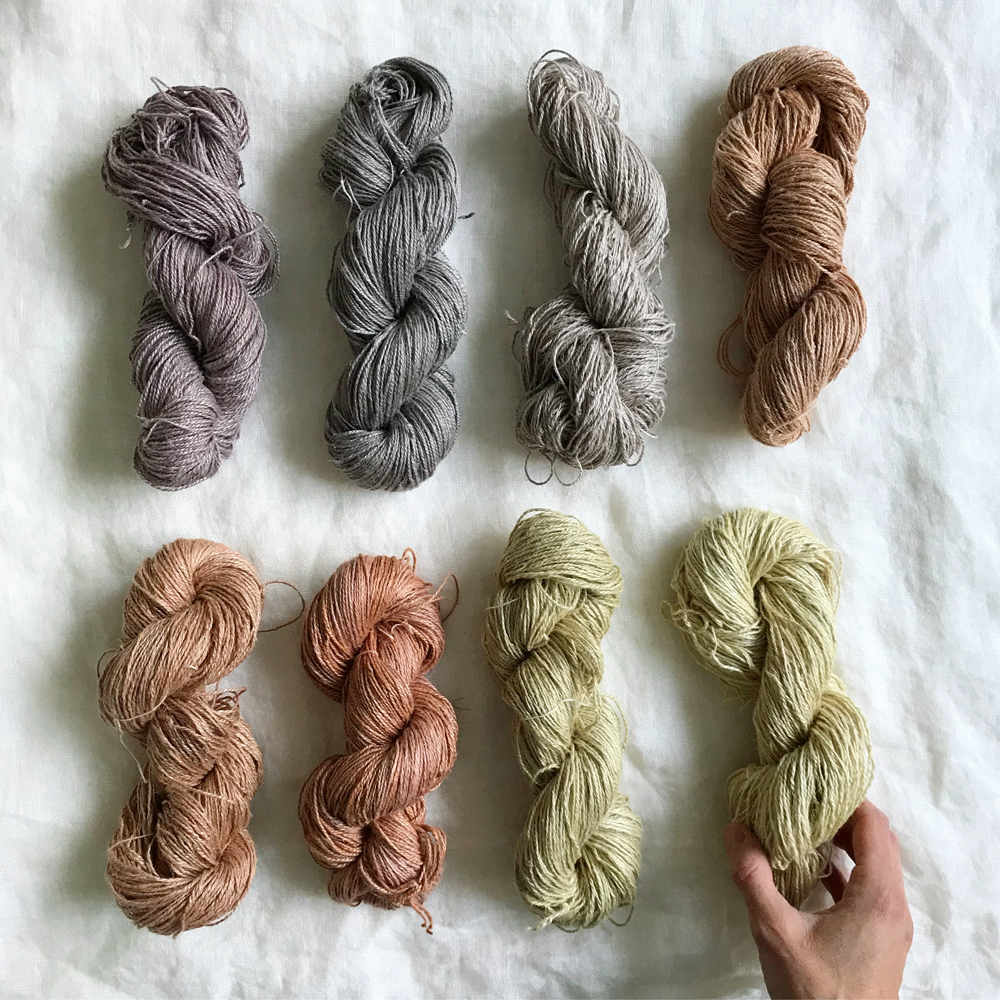 Are you a colour lover too?
My love of crafting began in my childhood and I was forever sewing and making cards. As a teenager, I sold handmade cards in local craft shops. In my 20s, I would buy secondhand men's shirts and transform them into dresses and skirts. This was in the early days of blogging and I wrote lots of sewing tutorials. I used to customise my clothing and loved dyeing items to get them just the right shade, but I wasn't using natural dyes at this point.
Plant dyes are good for the planet & us
Over the years, I developed an interest in natural living and holistic health. A pivotal moment was around ten years ago when I read a book called Killer Clothes. I learnt how seemingly innocent materials can endanger our health. My take-away point was that I wanted to make my own healthy clothing and fabric. Plant dyes seemed like the perfect choice. Actually I'd been meaning to experiment with them for years, and it finally felt like the perfect time!
Once I dipped my toes into natural dyeing, I instantly fell in love with the gentle colours that felt so 'alive'. I started off dyeing with powdered plant extracts and a few years later began to explore my local colours.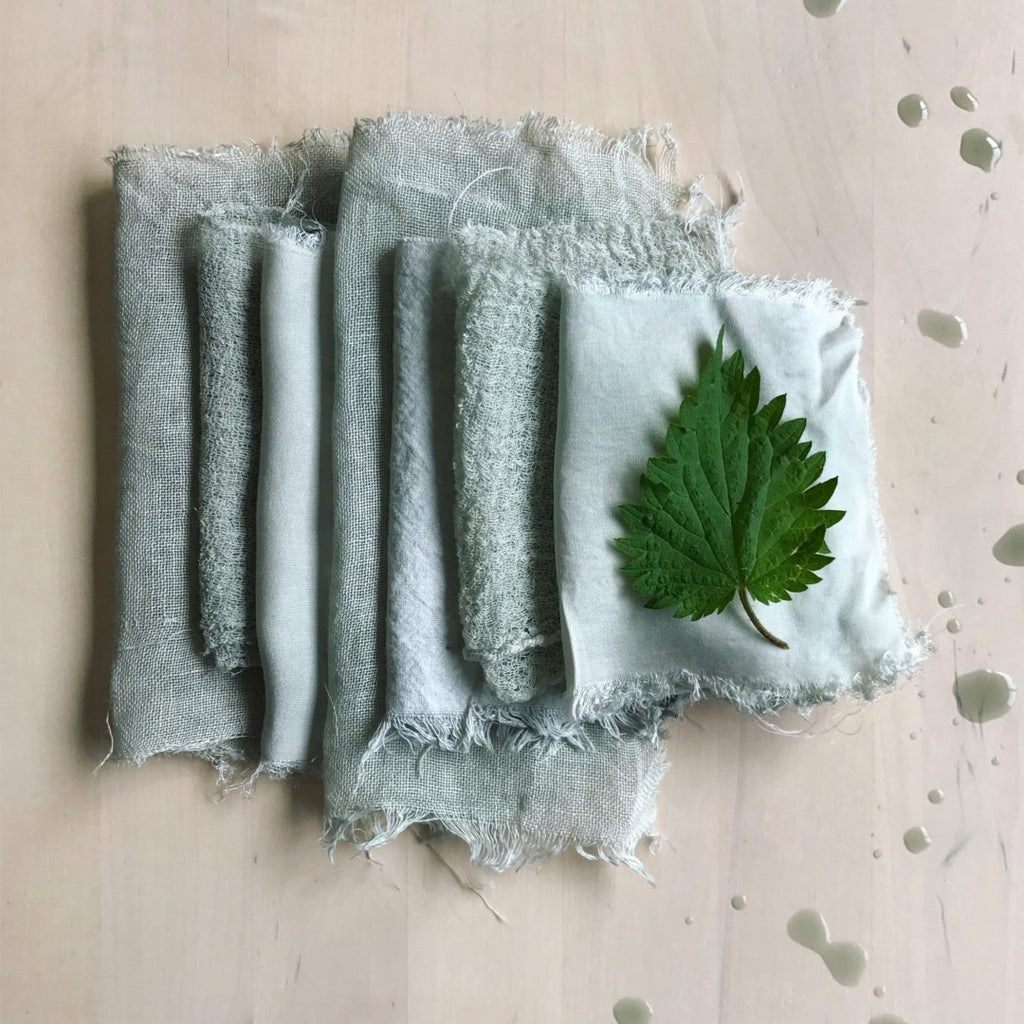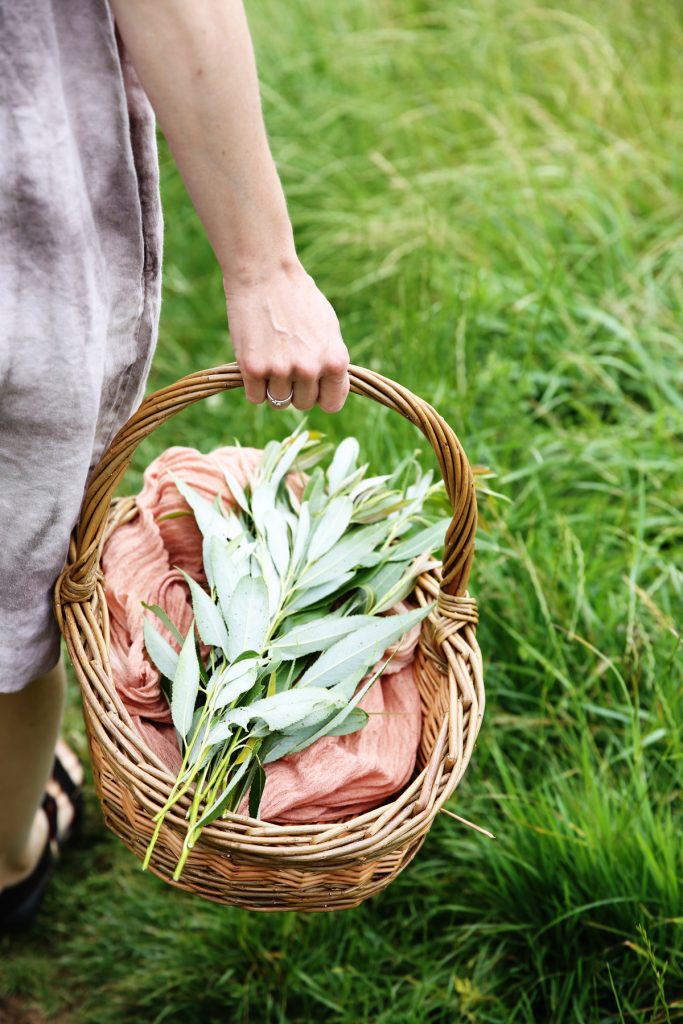 The perfect way to unwind & destress
At that time, I was living in a busy town just outside of London. I discovered that plant dyeing was the perfect way to unwind and de-stress.
I'd just had my first baby and was searching for ways to connect with nature, and it turned out that plant dyeing and foraging was just what I needed. My son and I would go for walks in search of dye plants; alder cones and dandelions were the first local plants we tried. We'd return from walks with our coat pockets stuffed full of plants. I started my first dye garden on our balcony and we grew marigolds, Japanese indigo and coreopsis.
A few years later, due to popular demand, I started writing books to share my natural dyeing methods. So many people wanted to learn how they could start dyeing with their local plants. Most of my work (not that I can even describe it as "work" as I love it too much) is done during nap times or when my children are in bed at night. I'm a firm believer that we can achieve anything in life if we take things one step at a time and work consistently. So here I am, all these years later still making books one nap at a time.
What if natural dyeing was your "thing" too?
I've spent so many years searching for my special interest in life.
I have a degree in Linguistics (the structure of language).
A few years later, I ended up studying Interior & Spatial Design, and continued on to do a Masters in this subject.
I never felt creatively satisfied so kept searching for my "thing". Years later it turned out that plant dyeing was it! Natural dyeing linked together so many existing passions and interests, and the entire process brought me a lot of joy.
A university tutor inspired me to start making books; we had to present our final interior design projects in a book format. Years later, it just felt natural to start making my own books about plant dyeing.
Have you ever felt that you have untapped potential in life? Maybe you wish you could do something more creative?
I'm here to tell you that it's never too late and you can begin today if you choose.
Some of the books I've written
Published in 2016
A gentle introduction to plant dyeing using foraged plants, culinary herbs & kitchen waste.
Published in 2023
You can start a dye garden, no matter how little space you have! I'll show you how to start your garden and dye fabric with your homegrown colour.
published in 2020
This is a collaborative book with natural dyers from around the world. Make ink, bundle dye with flowers, eco print with leaves & lots more!
2021 –
I launched this magazine in 2021. It's perfect for makers, dreamers & plant lovers. You'll find nature-based projects, recipes & inspiring interviews.
a few of my favourite things
favourite flower
Rose. I actually named my daughter this!
favourite dye
I couldn't possibly choose, but I do particularly like hawthorn leaves.
Couldn't live without
My books on herbs, gardening and holistic health.
Favourite herbal tea
I drink chamomile, nettle and tulsi every day, but not at the same time.
My guilty pleasure
Buying too many books! However, I've tried to reduce my collection in the past, and ended up having to rebuy some.
Favourite Colour
This changes every week, but I love wearing teal blue, especially the colour made from fresh indigo leaves.
favourite shop
I adore Not Perfect Linen and treat myself to a couple of new pieces every year. Their white linen clothing dyes incredibly well!
Unlock the colour potential around you
Every piece of fabric that you dye with wild or homegrown plants is a unique creation and a reflection of the natural world around you.
Enter the world of botanical dyeing, where a stroll through your garden or the local woods takes on a brand new meaning.
Are you ready to begin plant dyeing?
These are the ways that I can help you get started: