(Re)connect with nature through
natural dyeing
the doors to my membership have now opened!
Natural Dye Club
Kick-start your natural dye journey & join a creative community

Create beautiful unique textiles while also connecting with nature on a deeper level through the art of natural dyeing.
Have you thought about giving it a go?
Lovely to meet you!
I'm Rebecca Desnos, a natural dye artist, author and educator based in the UK.
For the last decade, I've been on a journey of discovery with natural dyes. It's a never-ending adventure with new plants to try that I've foraged in the wild, grown in the garden, or found in my kitchen.
Welcome to my studio!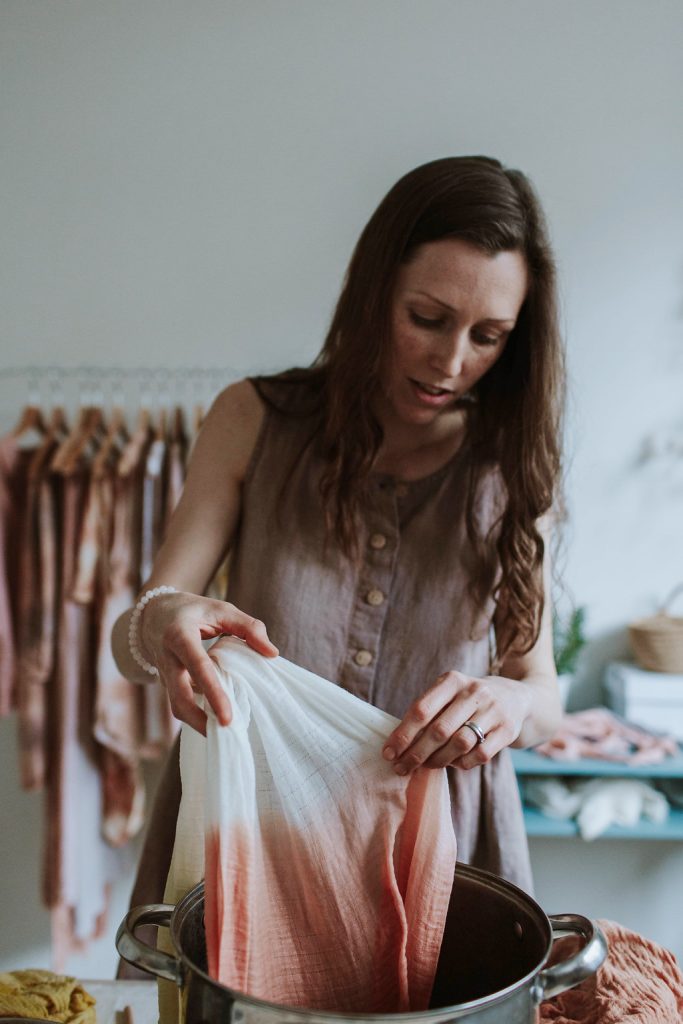 unlock the colour potential of the plants around you
Create your own unique and beautiful colour palette using the plants that you already have at your fingertips – and even in your kitchen cupboards! This is why I called my first book Botanical Colour at your Fingertips.
learn the art of natural dyeing through
my books & courses
I've been teaching this craft since 2016 and I've written and published many books. One of my biggest passions is to empower others to try natural dyeing. My books show you how simple this craft really is and how few tools you actually need. I'm so excited for you to get started!
Natural dyeing is (almost) as simple as making a cup of herbal tea
Have you been tempted to try this craft but you're concerned that it's too complicated?
Maybe you're worried you need lots of equipment?
I promise you that it can be almost as simple as making a cup of herbal tea, and anyone can do it! You need very little equipment to get started – just a pot, sieve and a heat source. The best book to help you begin your journey is Botanical Colour at your Fingertips.
I've even written a blog post that teaches you how to get started by painting with milk and dyeing with tea, using just your kitchen saucepan. Yes, it's really that simple! Pop over to the blog and get started today.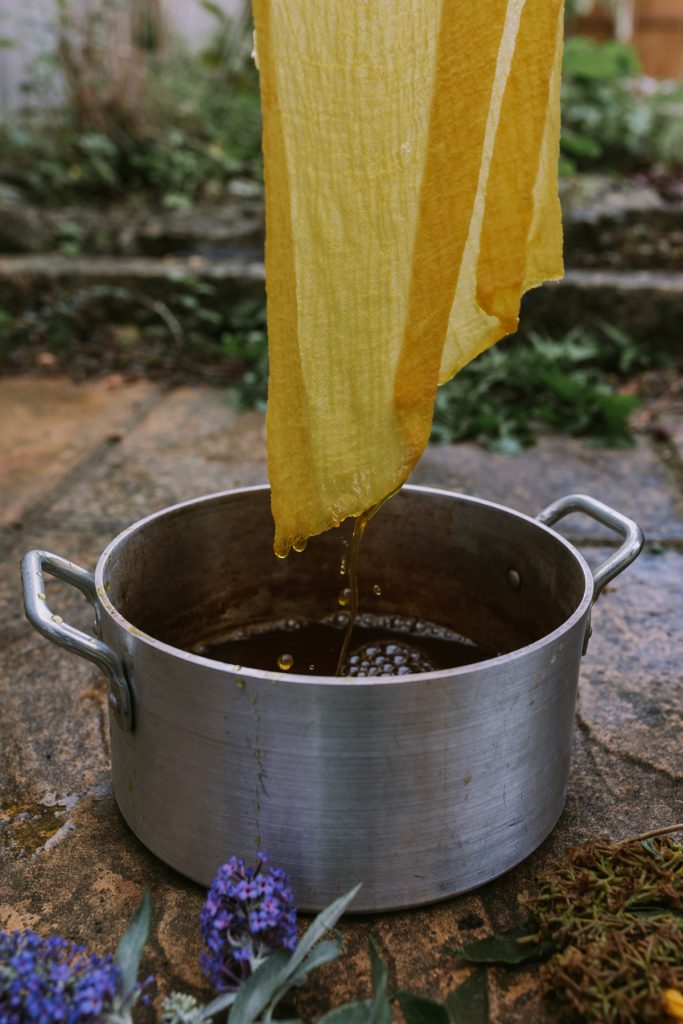 readers' favourites on the blog