Here are some ecoprints from the last couple of months… I find this technique a bit hit or miss but I love the process and the thrill when I unroll a bundle.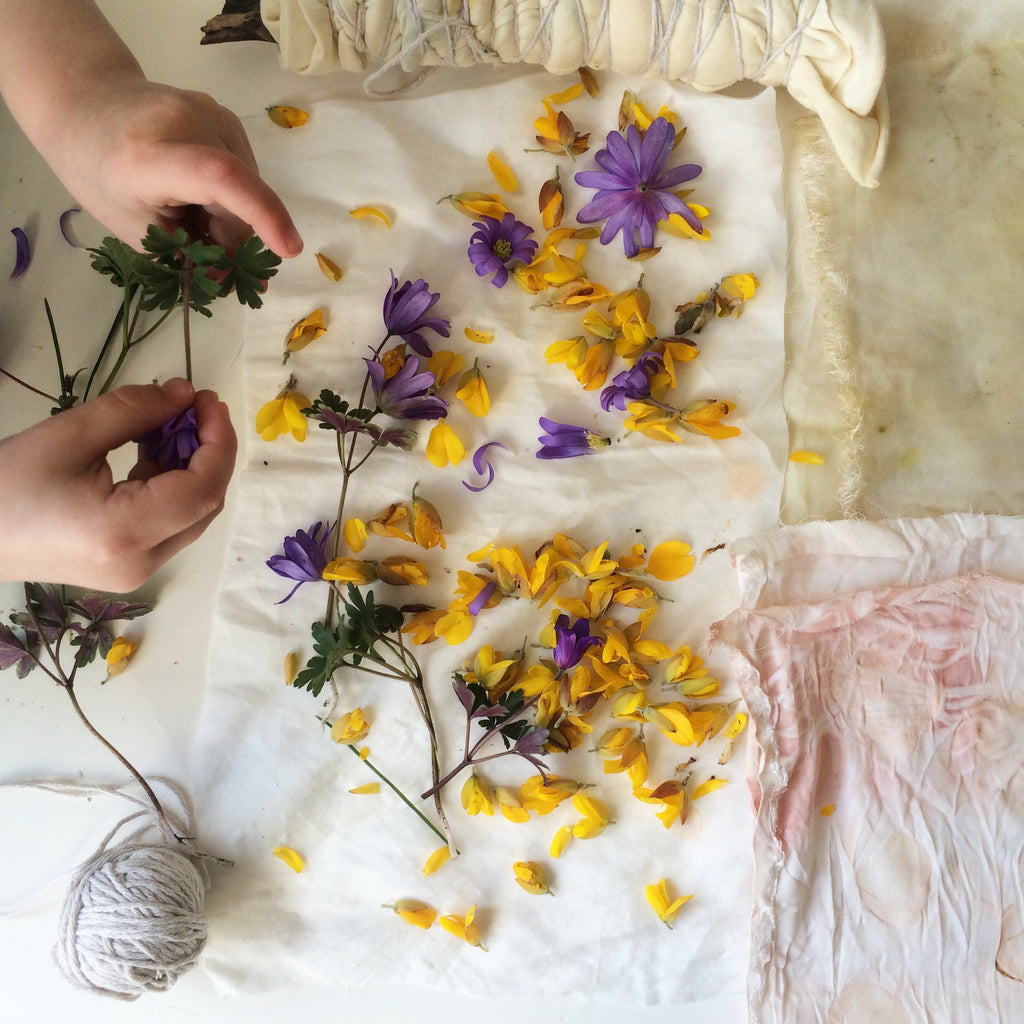 Little hands helping me above, and the results below.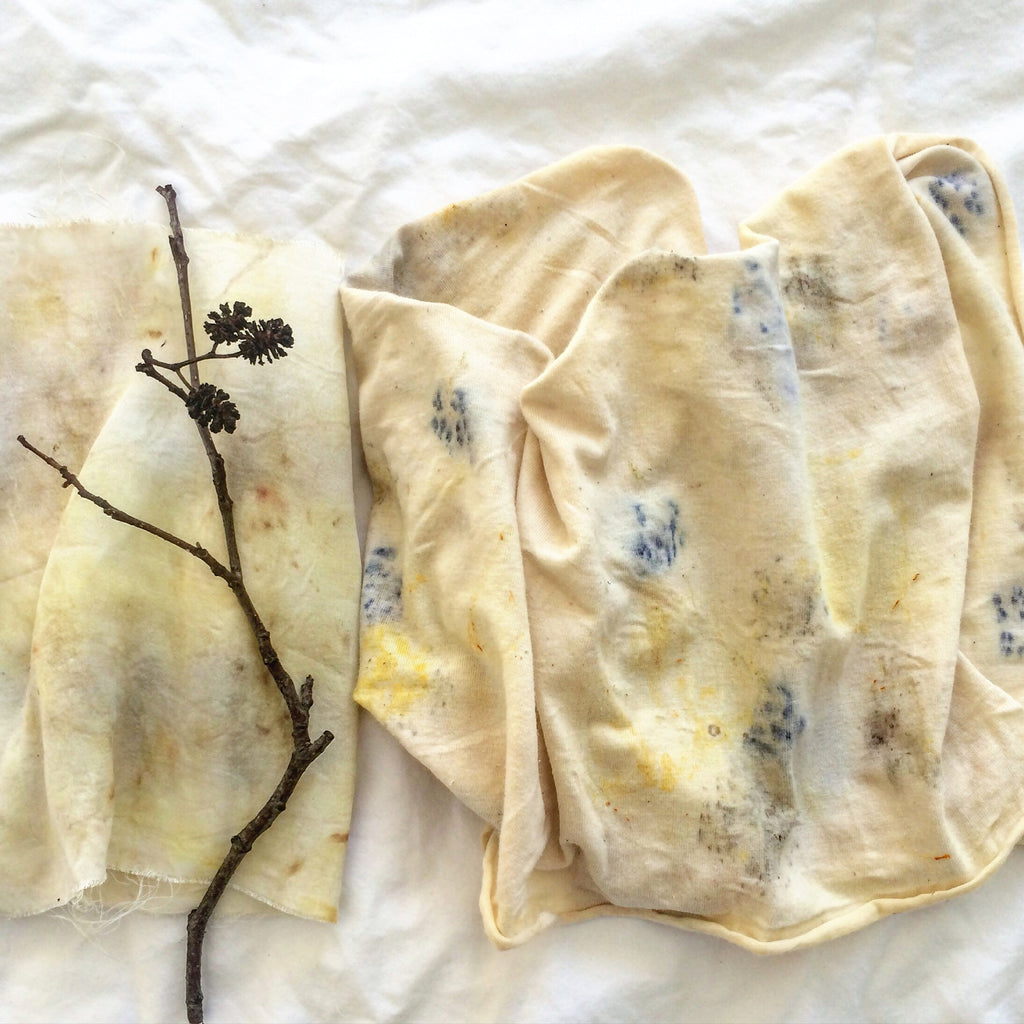 Above on the right is a print made with muscari (grape hyacinth). I must try this again next Spring.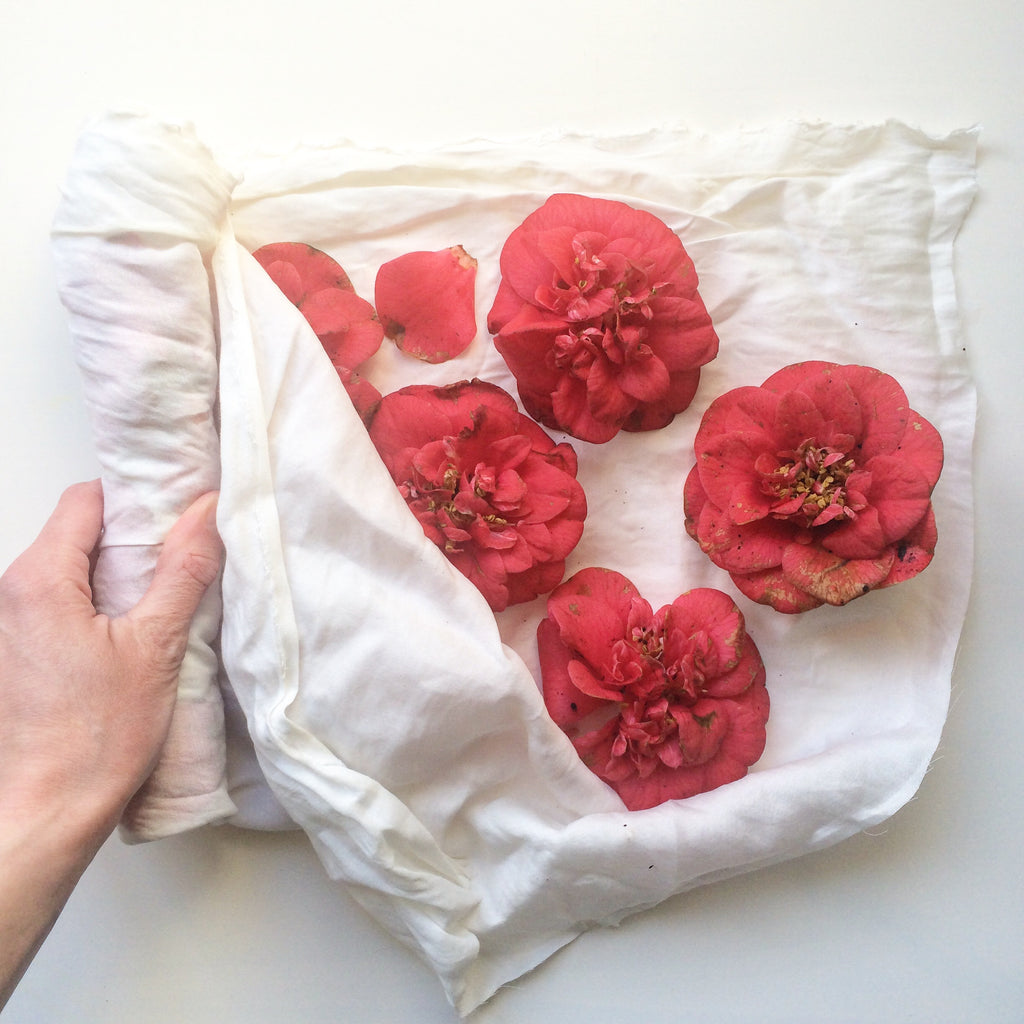 I collected some fallen camelia flowers after a storm and was blown away by the results below. I've kept some extra flowers in the freezer for more experiments. I couldn't believe my eyes when I saw how clearly the flowers printed.