My eBook was a little seed of an idea that turned into a really exciting and rewarding project that I completed over 4 months. It wasn't until I started writing that I realised quite how much I had to say on plant dyeing; it soon became something much more detailed that I had originally imagined.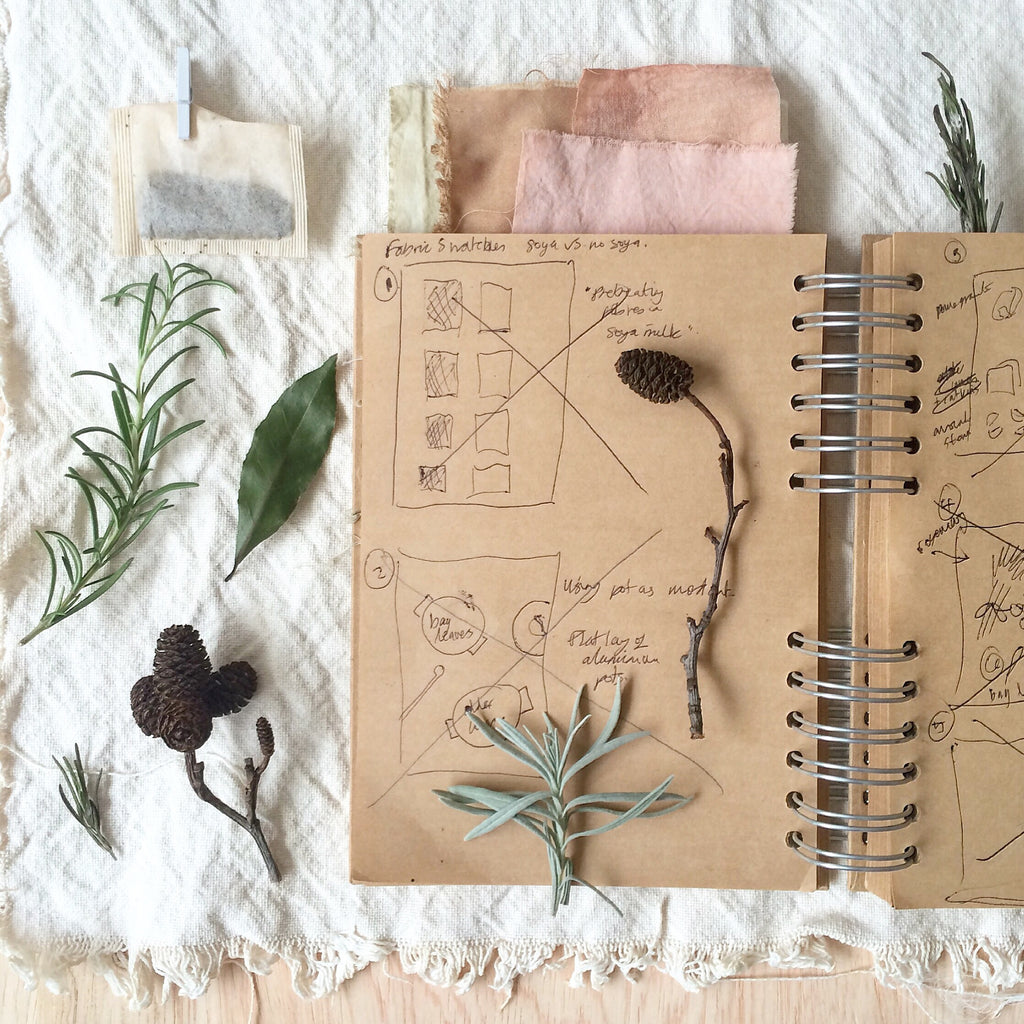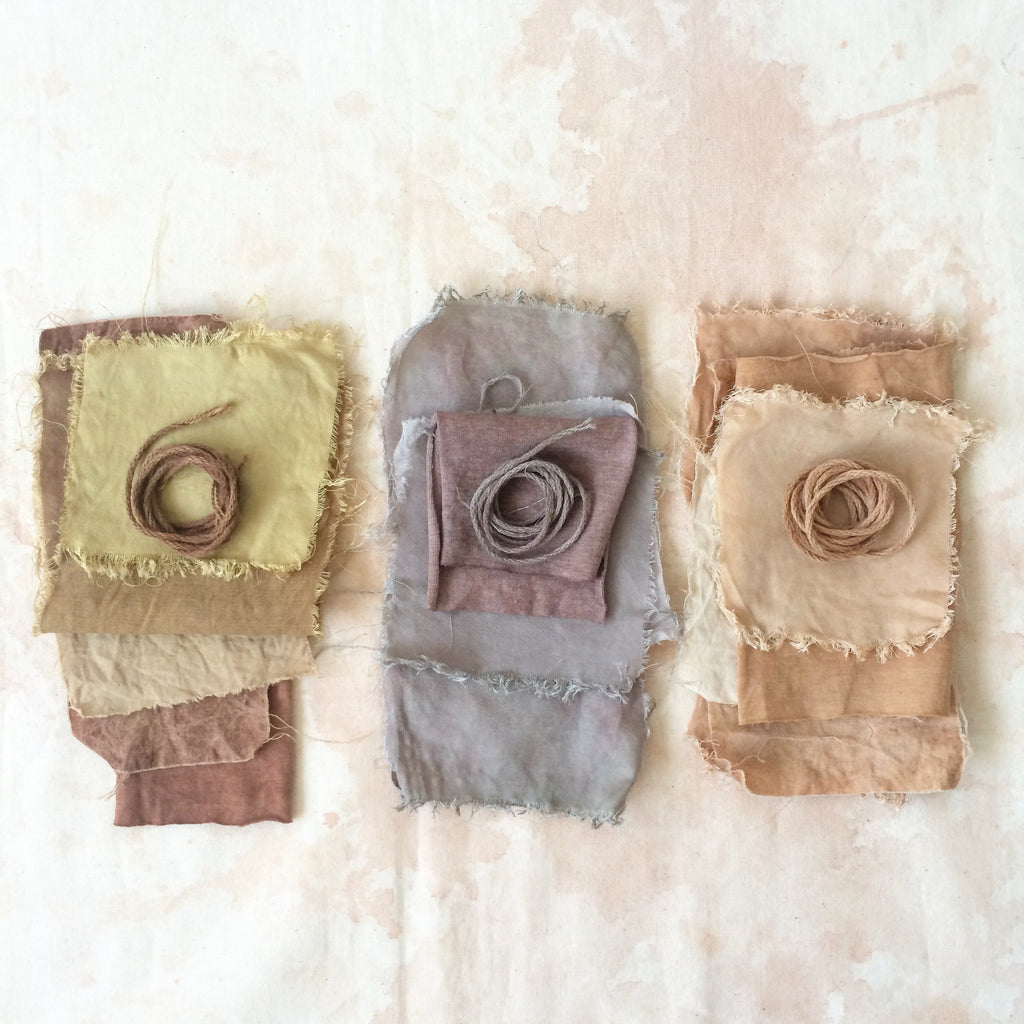 I was inspired to start this project by the amazing community on Instagram. I'd been receiving many questions about my dyeing processes and I always happily shared my 'tips'. But I always had so much more to say in a comment or Instagram post and felt like there was a little spark of an idea. I could write an eBook to share my ideas/research/methods with the natural dyeing and craft community and have a lovely record for myself at the end of it.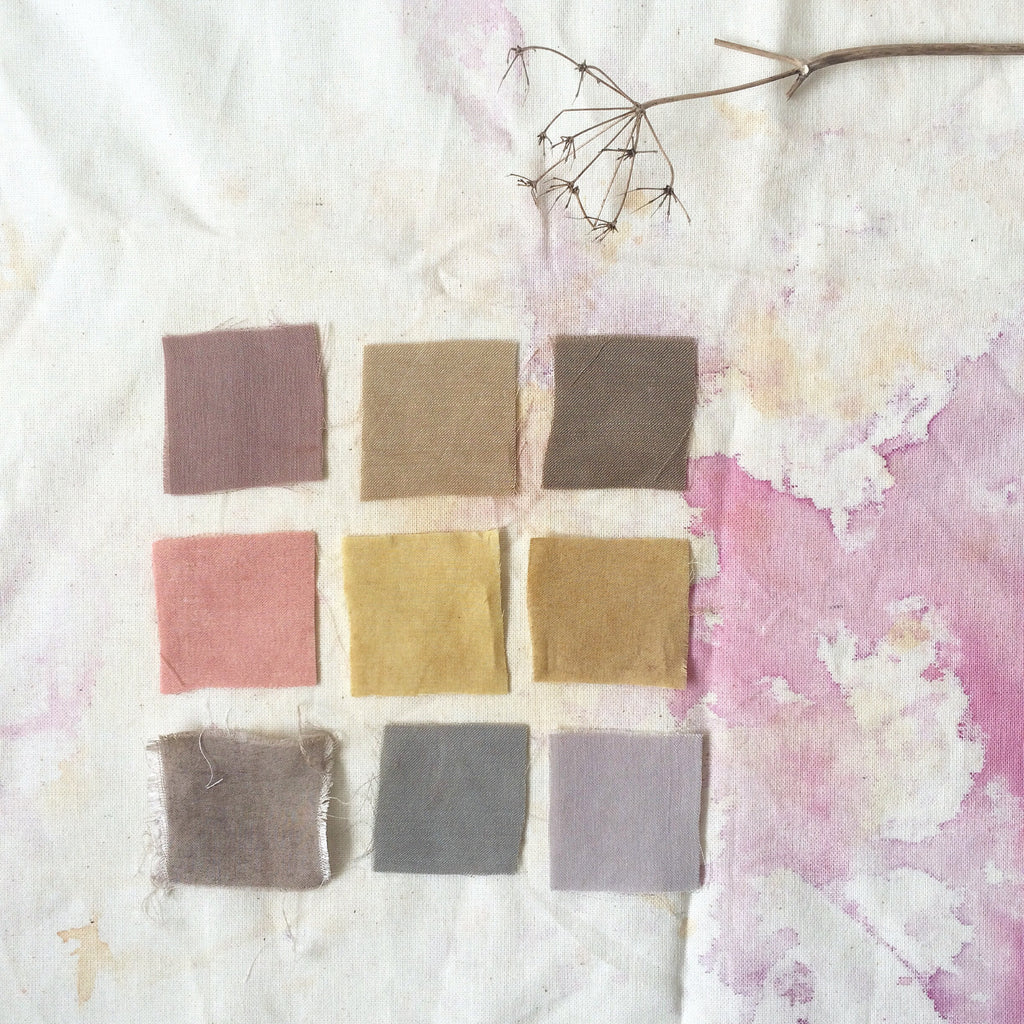 I spent a few months dyeing many swatches of fabric and yarn, as well as photographing dye plants. I decided on the section titles at the beginning and gradually added more as I started writing and building the book. The final thing is a complete guide to dyeing, right from washing and preparing fabric, to gathering plants, extracting dye from plants, dyeing fibres, then finally testing for colour fastness. This is the process that I use each time I dye and I've interspersed tips and additional information throughout the book.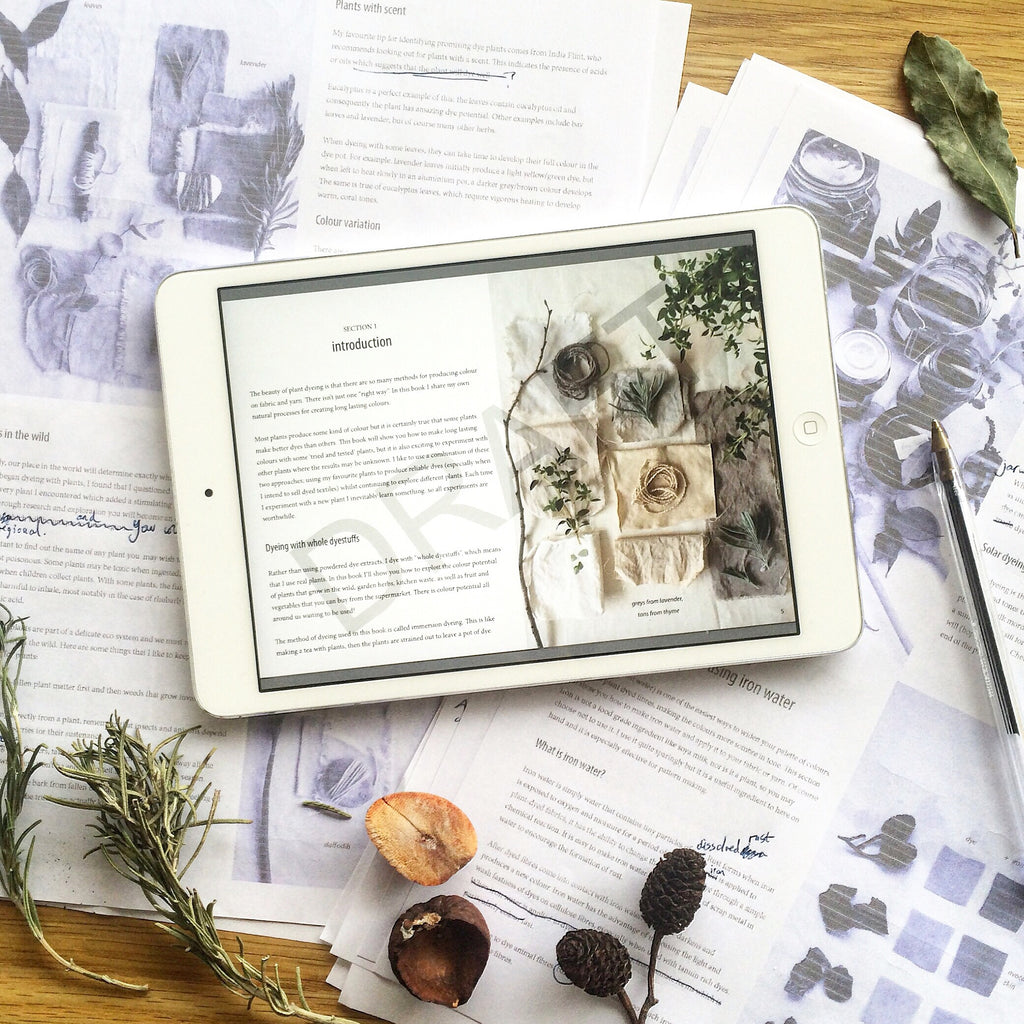 Many drafts were read and edited and I ended up with something that I feel really proud of. It was truly a dream project for me. I look back to projects I did at university years which I thought I enjoyed but nothing truly compares to this. I think it's because the idea evolved slowly and it was mine from the beginning. I wasn't told by anyone that I had to write it or given a date that I had to finish it. It was a seed that grew slowly and steadily and my heart was in it the whole time. I relished every moment I spent researching, writing, dyeing samples and photographing the pages.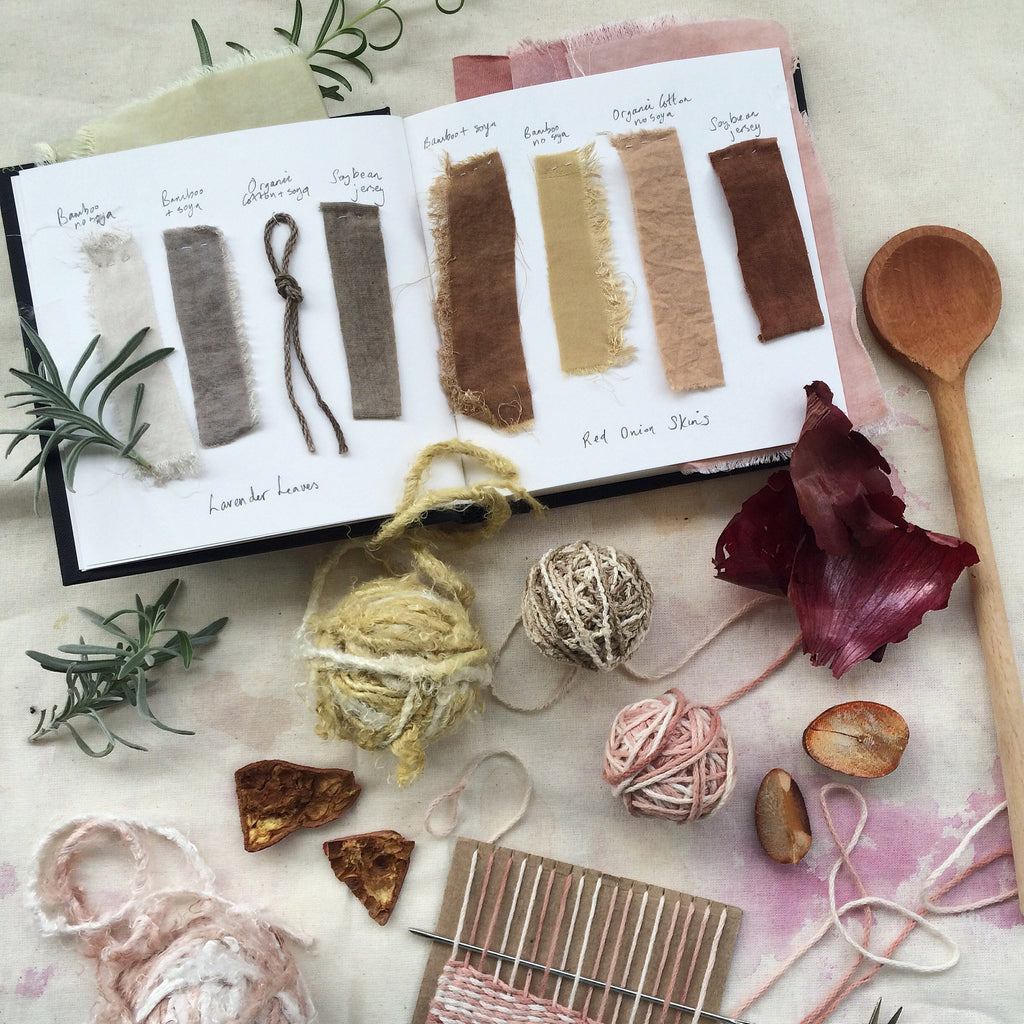 My vision was to make the pages seem quite real, in the sense that they look like a real scrapbook of fabric swatches. Every page was laid out and photographed with only minor editing to bring out the truest colours.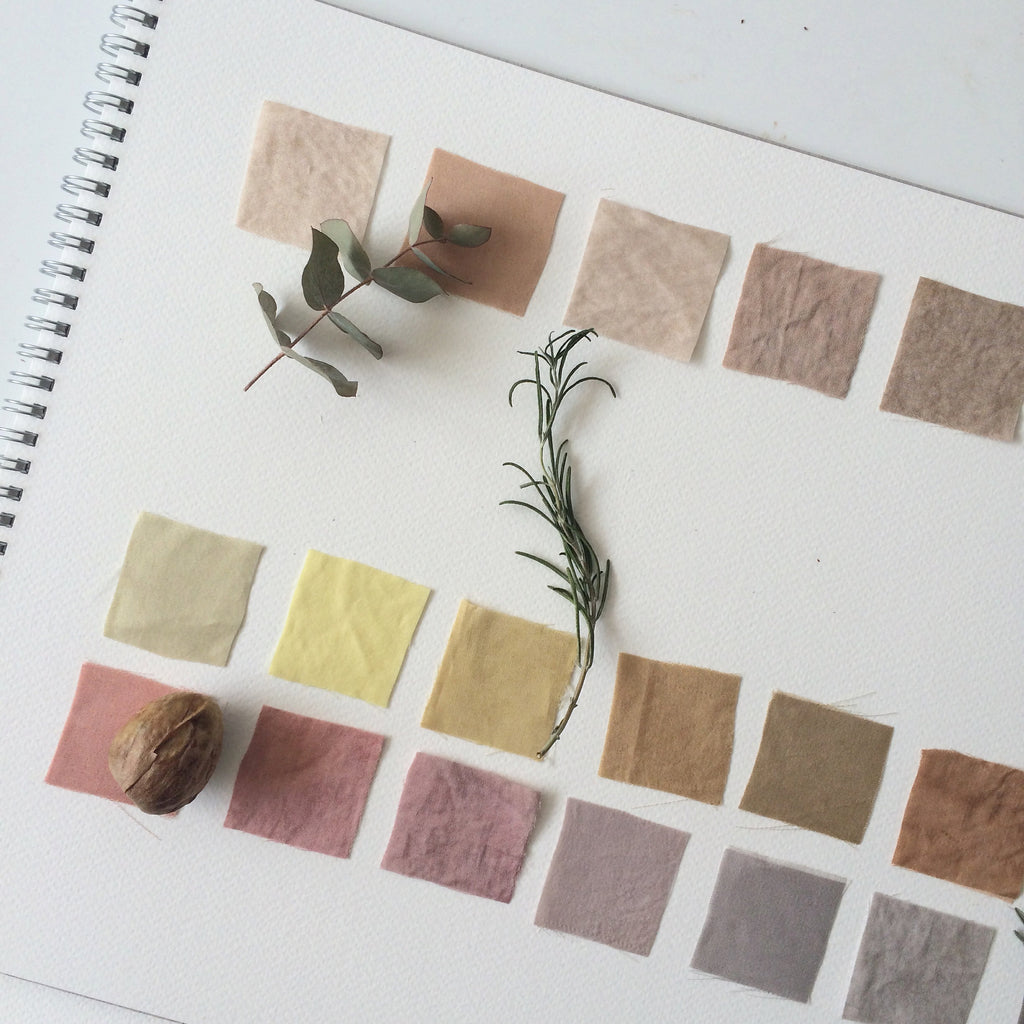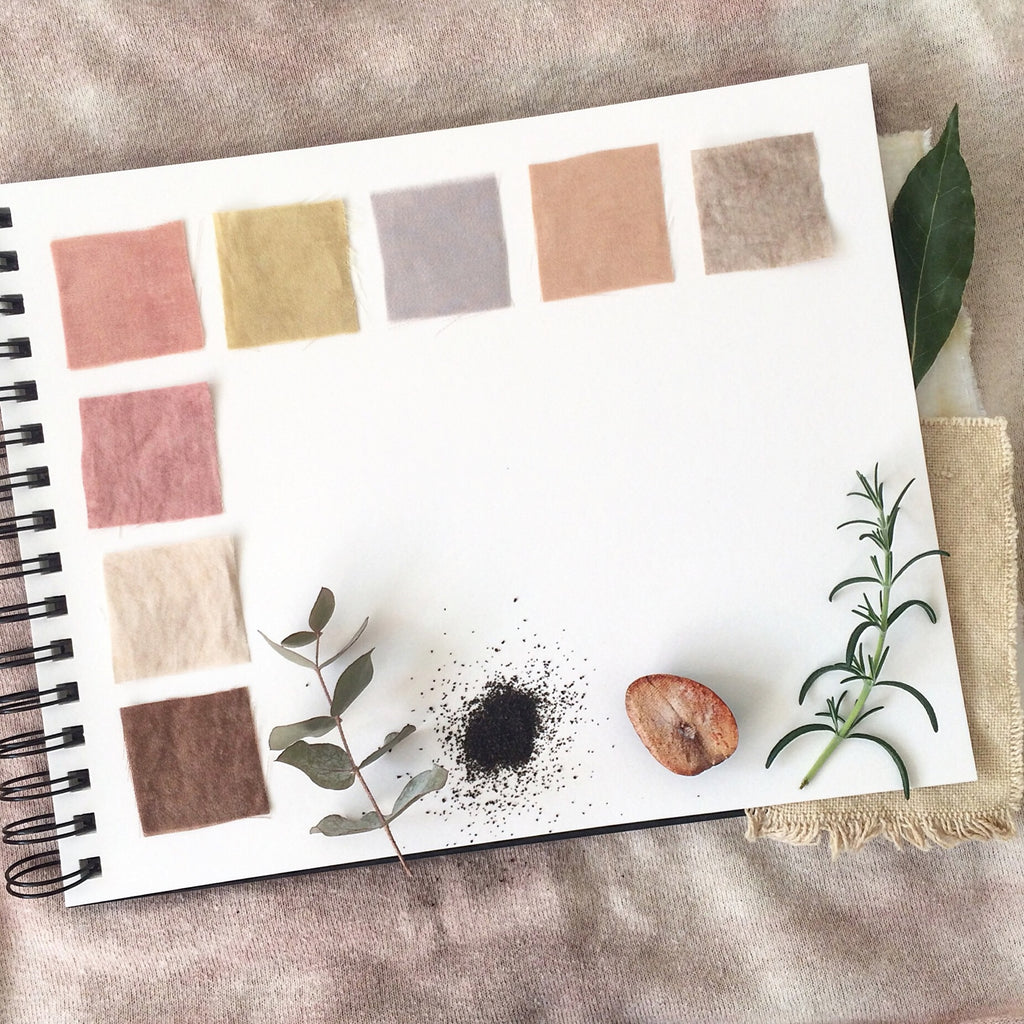 I enjoyed designing the front cover most of all. I laid out fabric samples and some of my favourite dye plants on a sketchbook page and simply photographed it laid out on my much loved avocado skin scarf. I then had a vision for a handletterd title! I knew that this wasn't something that I could do myself as I don't have a any skills or talent in this area.
At this point, my mind instantly turned to Katrina Sophia who is an artist and had recently began a 100 day hand lettering challenge. I knew her beautiful writing would be the perfect finishing touch for my book! Thankfully Katrina was delighted to get involved and I love the natural, handmade touch that her lettering brings to the book. I felt that this personal touch of handwriting was especially important since the book is an electronic book and not a printed book — for now anyway! I have plans to print some copies in the near future!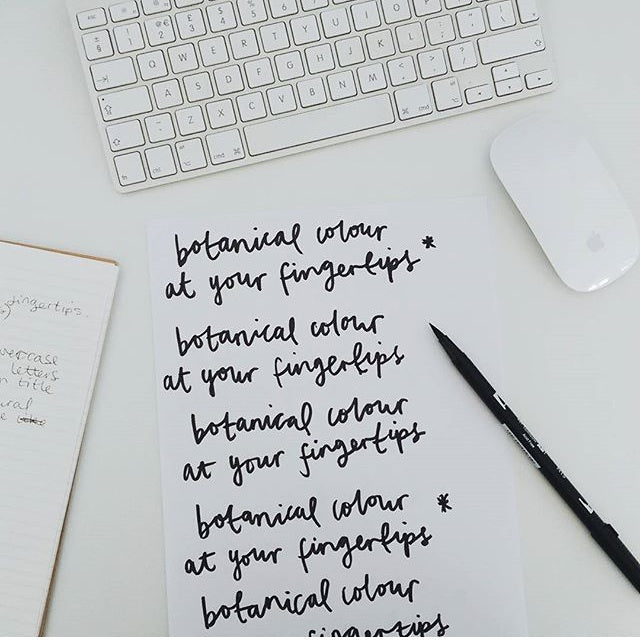 Above you can see some of Katrina's test lettering. I love the fluid, natural style of her writing. Not only is her lettering on the front cover, but she wrote every section title throughout the book as well!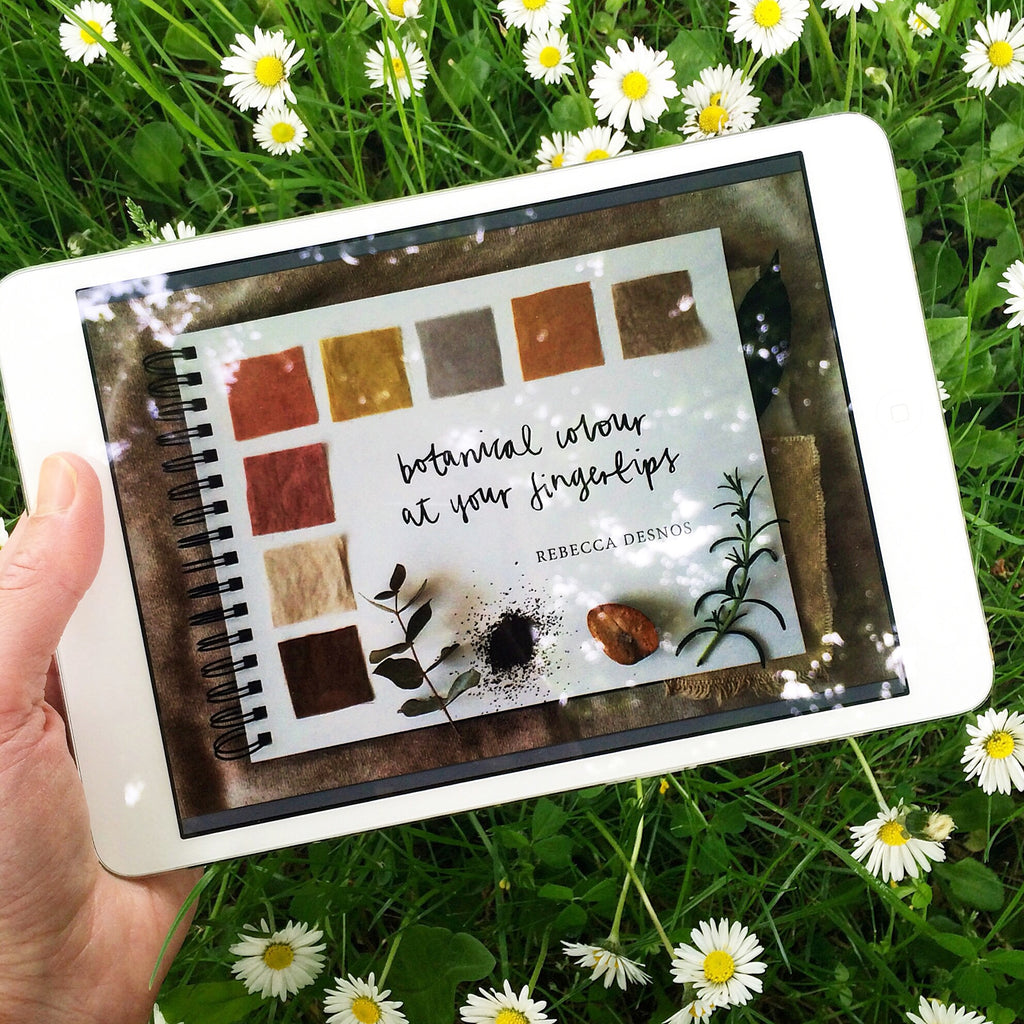 This is the finished cover on the iPad. My vision is complete! The book is available for purchase and instant download in my Etsy shop.