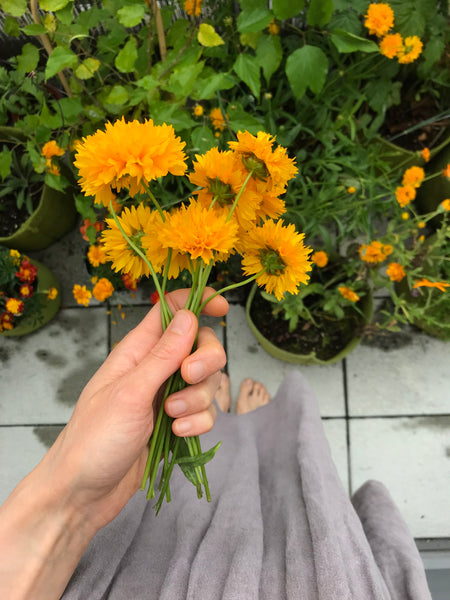 There's something that I need to tell you…
Over the last few days I've made the big decision to stop making Plants Are Magic magazine.
Whilst I've loved making the magazine, it has become more and more focused on spirituality and this was never my intention. My dream has always been to share plant crafts, and together we can get to know our local plants better. I don't want to publish a magazine that might influence someone spiritually.
This decision came about quite quickly during the Corona crisis period and "lockdown". I'm sure many of us have had wake up moments during this time.
I've been reassessing a number of things in my life. I honestly wasn't expecting to stop Plants Are Magic, but I know that it is ultimately for the best.
From now on I have decided to focus 100% on botanical dyeing and in a few weeks, I will be releasing a Plant Dye Zine…
The Plant Dye Zine is a digital eBook that's brimming with natural dye projects written by me and other dyers from around the world. You can expect ink making, painting with thickened dyes, flower hammering, bundle dyeing, how to plan a dye garden, and lots more. I'm so excited to share it with you soon!
I hope you're not too disappointed about Plants Are Magic ending. I've adored this project since I started it in 2017, but I feel that it's now time to move on.
I hope you understand my decision. I promise that there is lots to look forward to with the Plant Dye Zine! The zine is now available to order in print or digital.