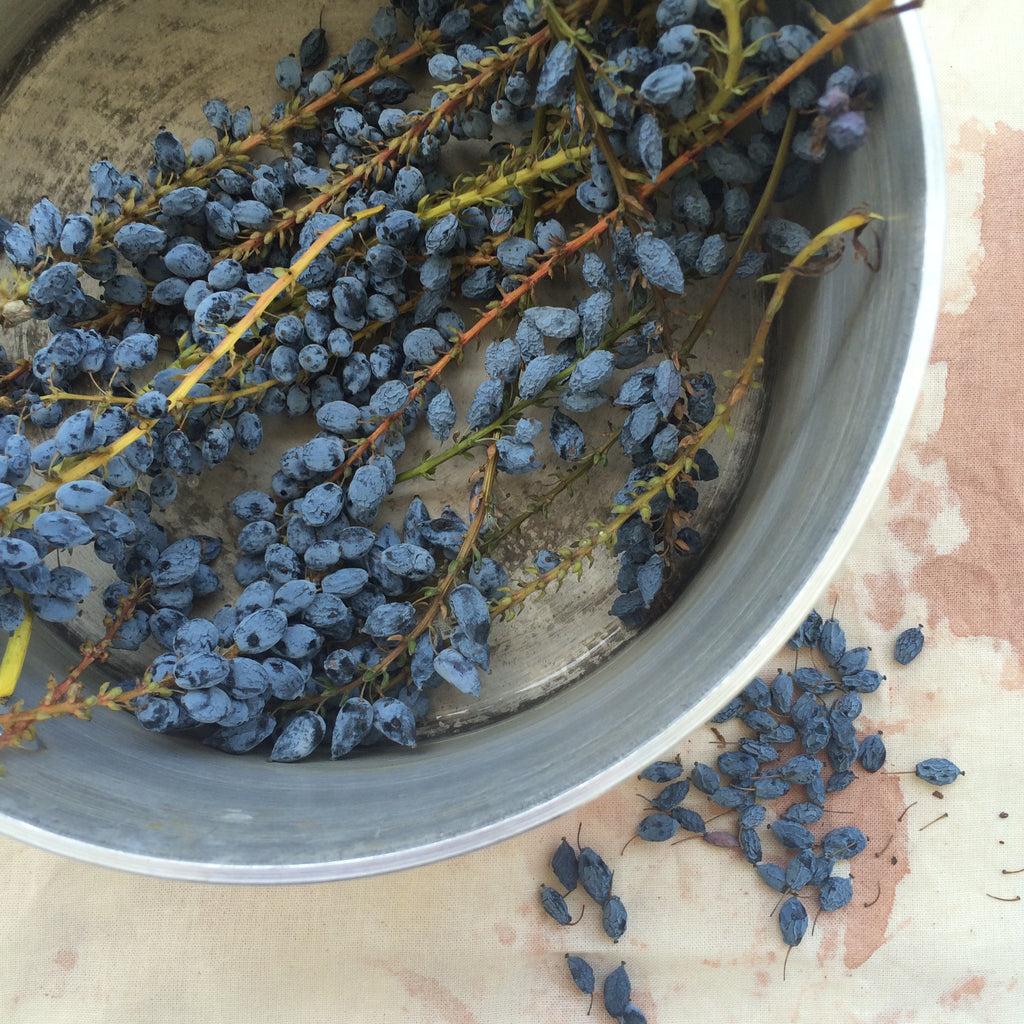 Dye from berries isn't a long lasting colour and I didn't think I'd be playing around with mahonia berries again, but I had a couple of projects in mind and was tempted to collect some berries. Where I live in south east London, they grow in gardens and also in public places.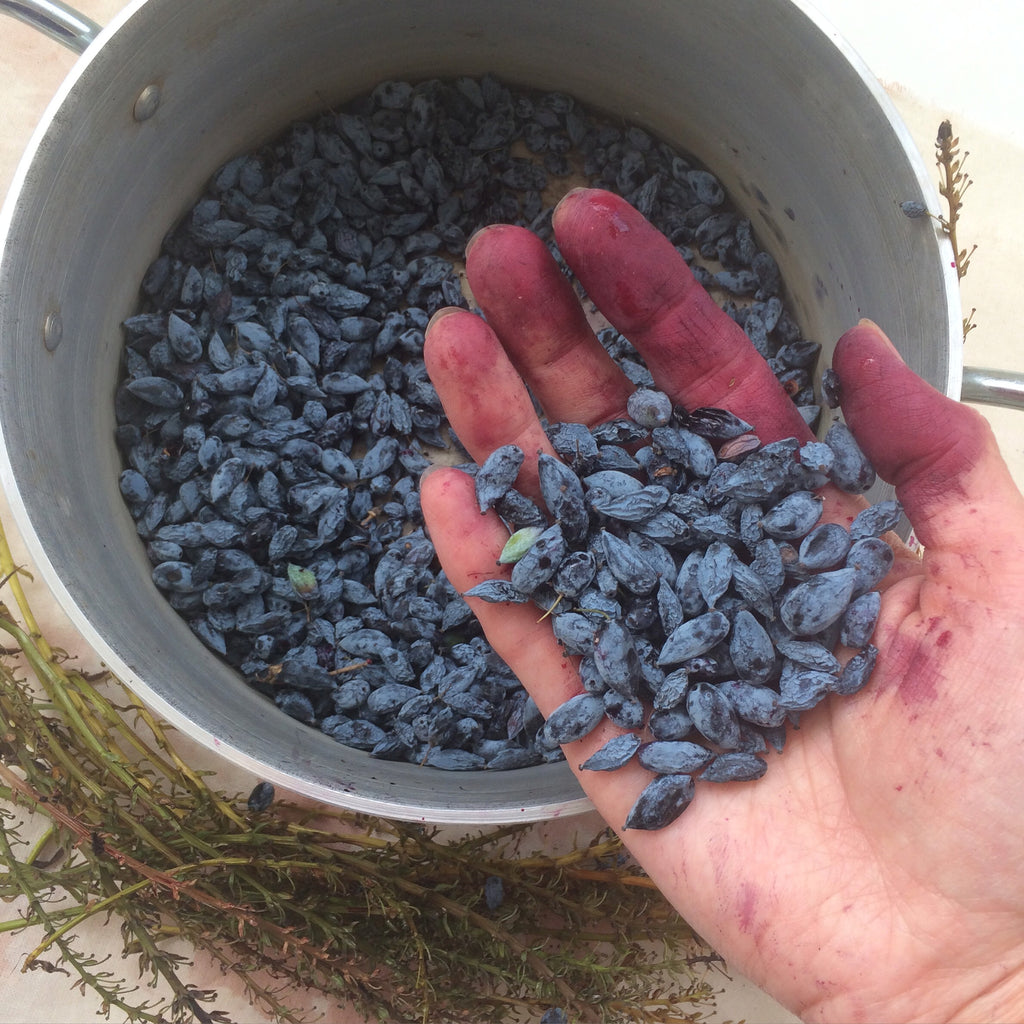 The purple staining on my hands turned blue under the tap water. It's amazing to see.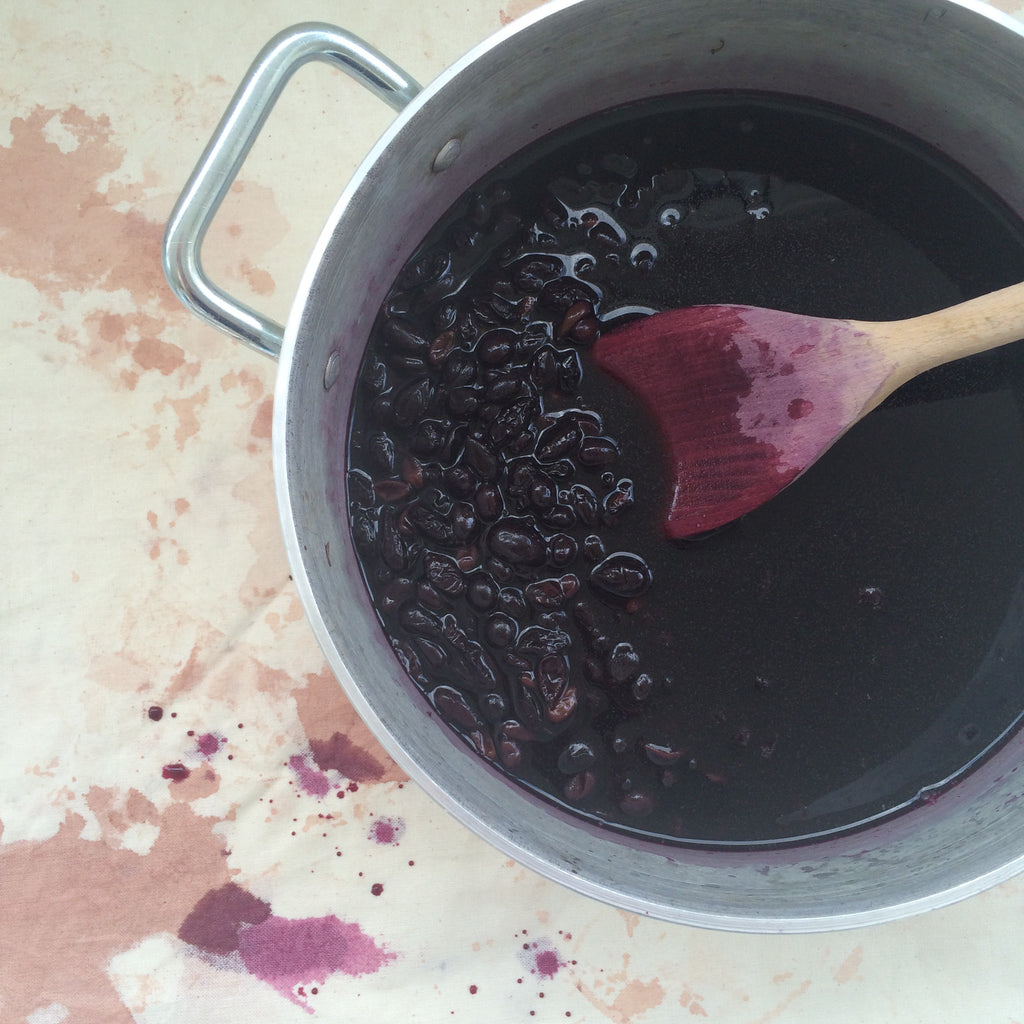 I extracted as much colour as I could over a 24 hour period of heating and soaking the berries. I could have probably heated the berries in fresh water to get more colour but I didn't need anymore.
My first experiment was to dip dye some watercolour paper to make new business cards. This was a lot of fun and I love the results!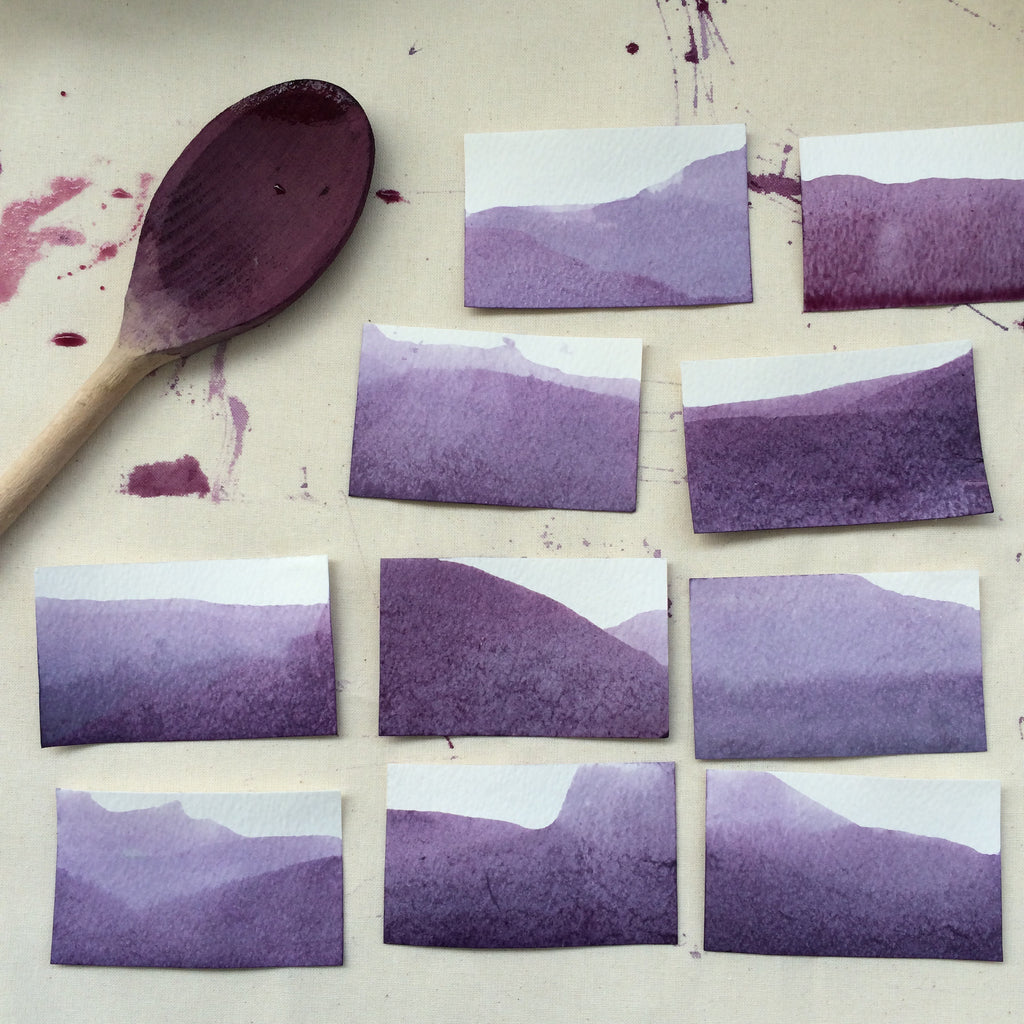 The second project was to dye a dress. I wouldn't sell clothes dyed in mahonia berries as I don't know how long the colour will last, even if it is stored in a dark place and washed carefully. I've read that berry dye may only last a couple of years, so time will tell. But I really wanted to dye a dress to wear to a wedding this summer and I won't be wearing or washing it often and if it fades I will just redye it!  I actually like the transient nature of this dye and the fact that I can keep adding layers of colour over time.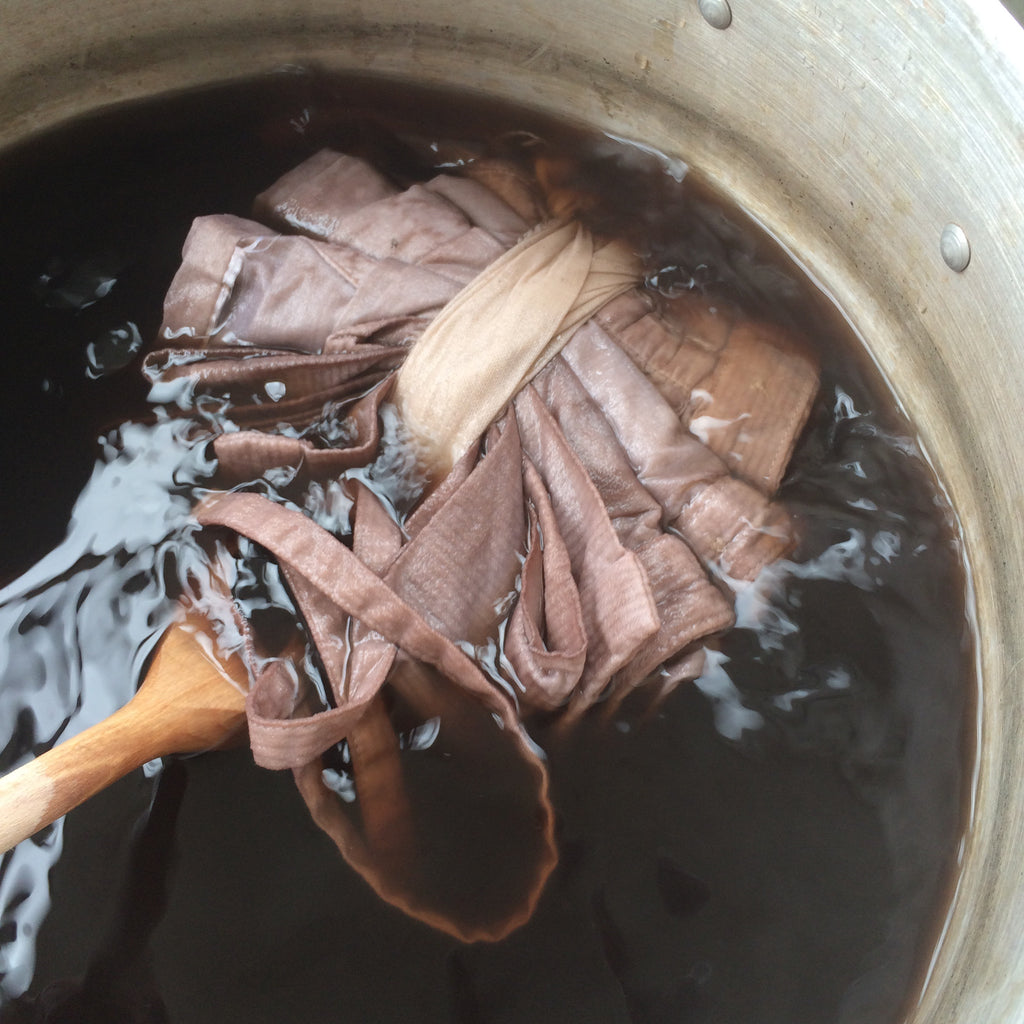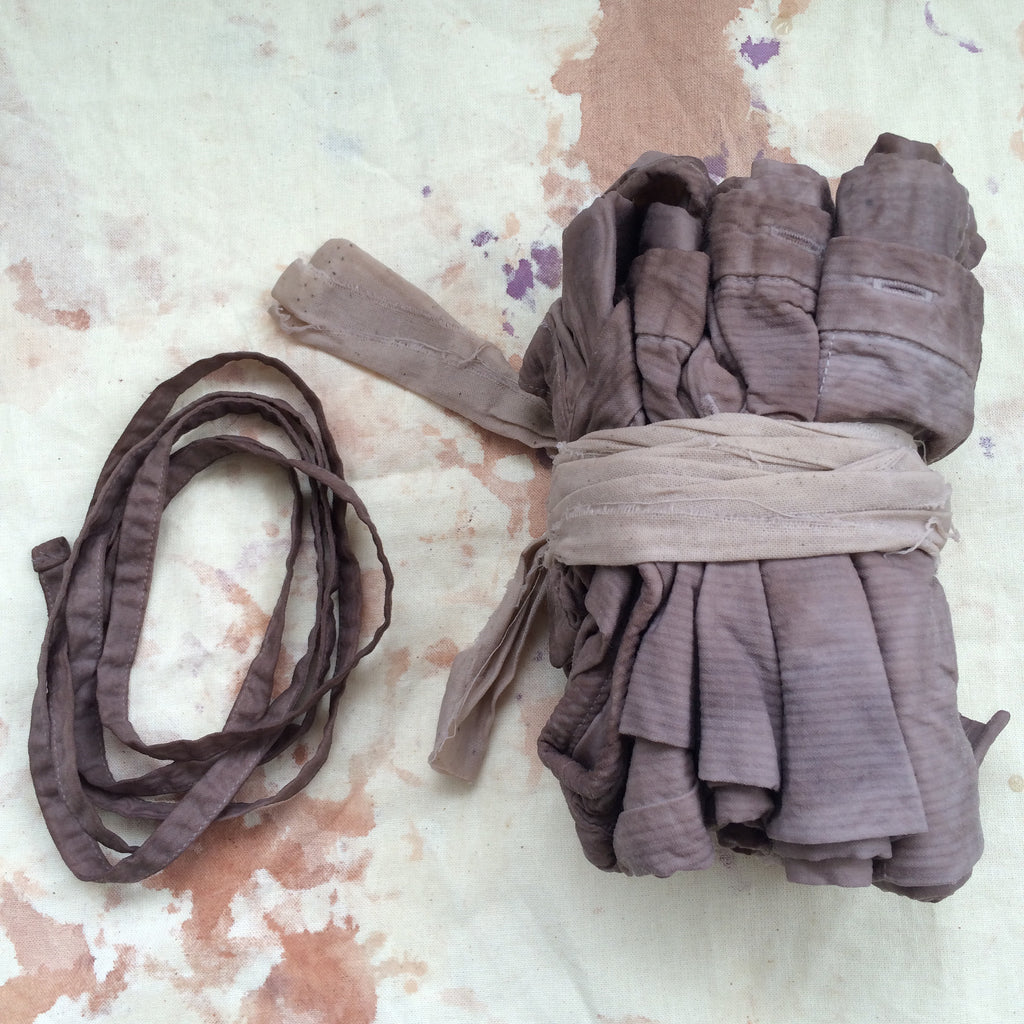 I really love the result, although the colour was a complete surprise to me!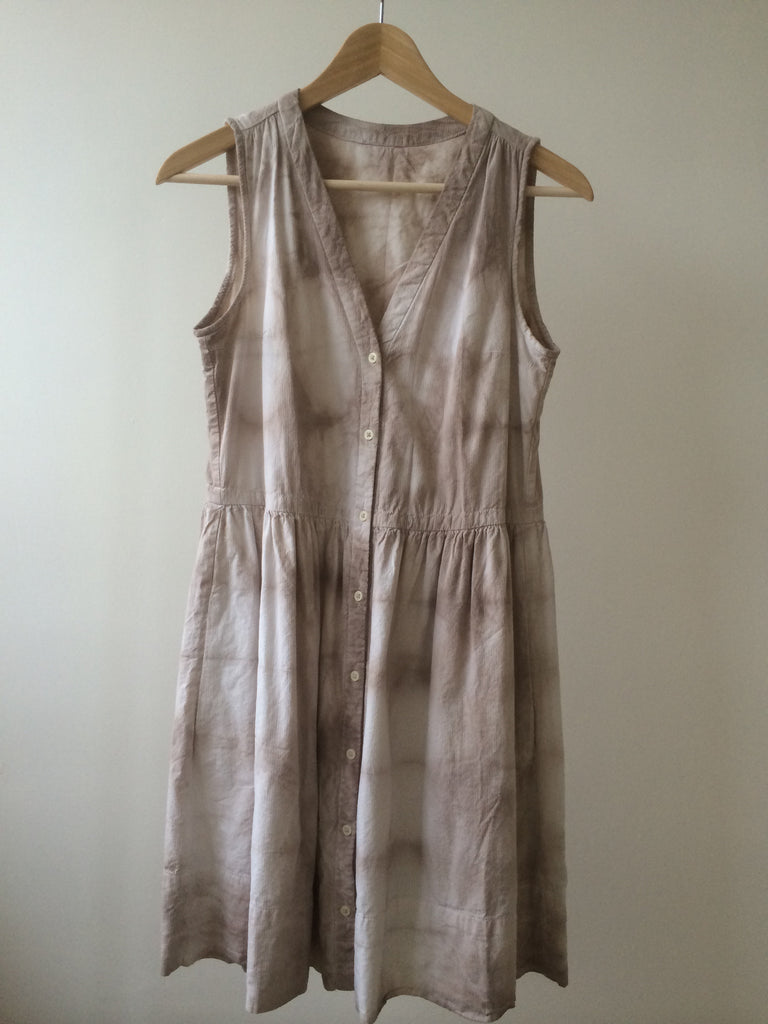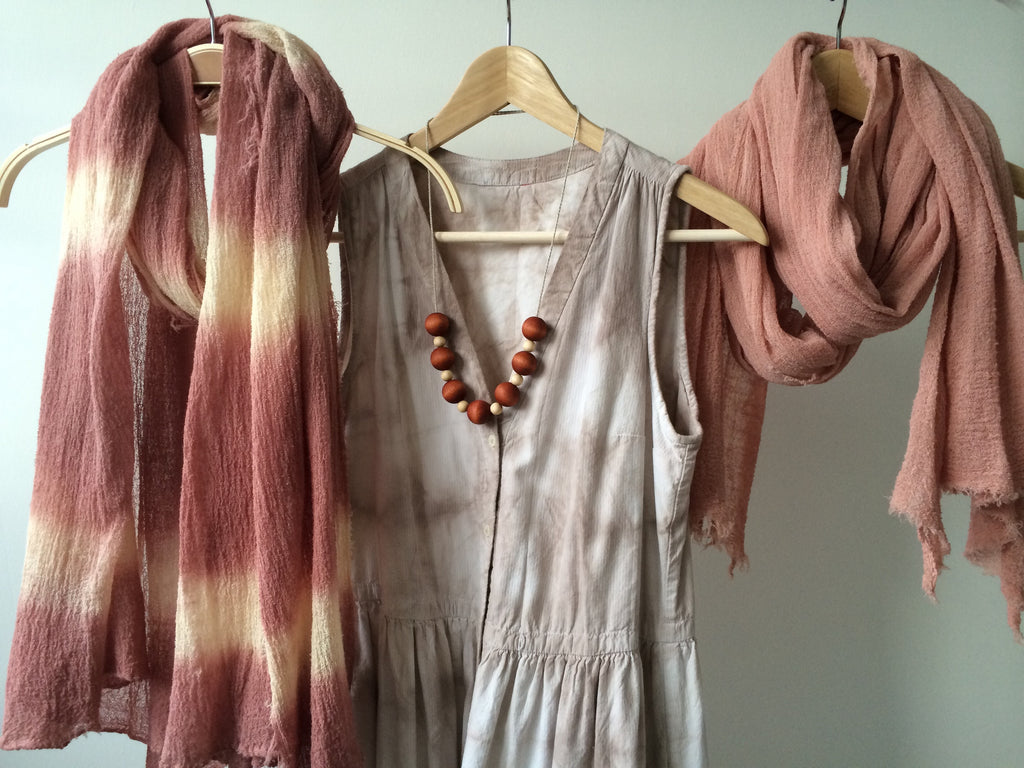 The colour is a purple/beige with cool undertones. I was sure that I would end up with a grey/blue dress based on my experiments a few weeks ago. However, I had to dilute the dye massively, as I'd made a very concentrated colour and my dress needed quite a lot of water so it could stay submerged in liquid. As I added water into the initial concentrated dye, the colour didn't turn from pink/purple to blue as I'd expected, but it turned purple/brown, and this is the colour that the dress dyed. But the paper that I dyed in the concentrated dye turned from purple to blue under tap water when I tested it. It's fascinating how the pH of the dye affects the final colour outcome.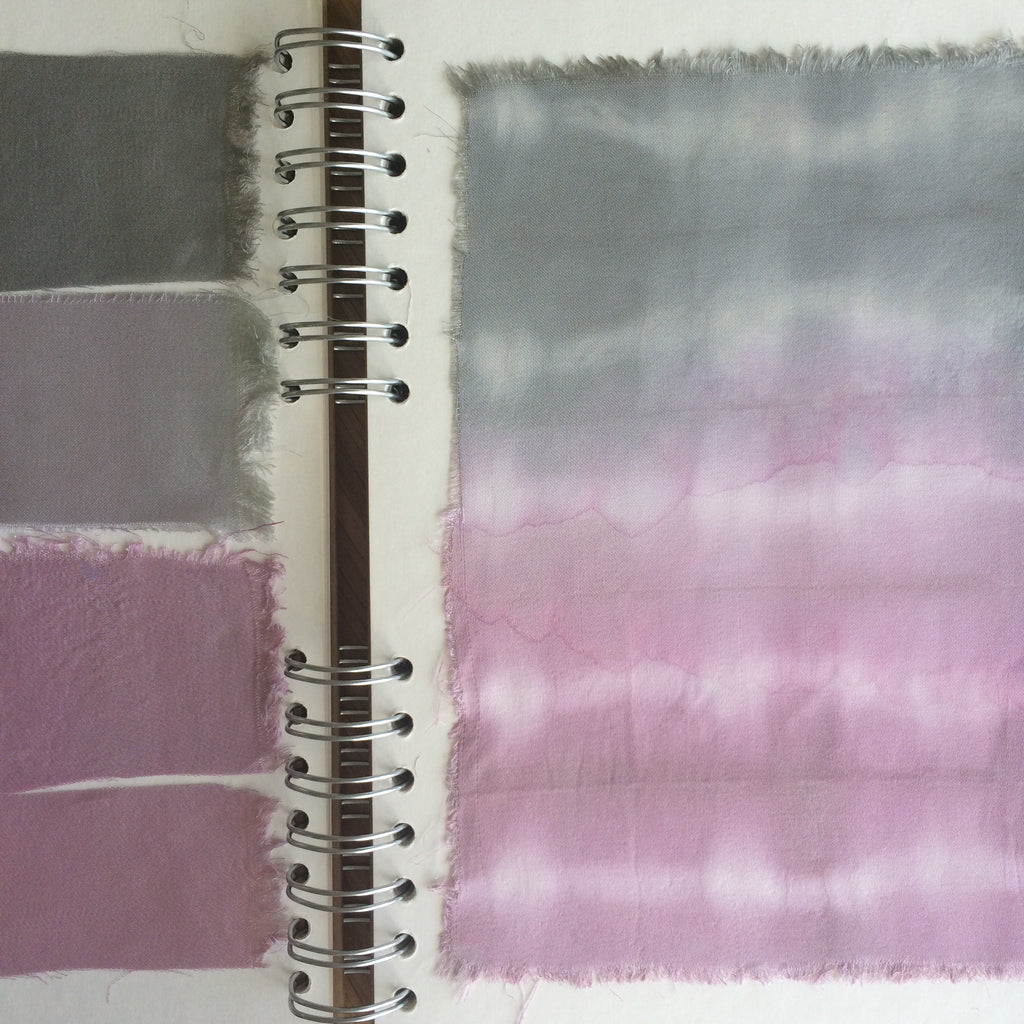 My initial experiment with mahonia berries from a few weeks ago is shown above and the dress isn't any of the colours that I achieved a few weeks ago. (The colour samples  on the left page, from top to bottom: 1. modified with iron water, 2. rinsed under tap water, 3. straight out of the dye pot, 4. dipped in vinegar),