Dyeing wooden beads continues to be one of my favourite ways to explore plant dyes. I love dyeing beads with various dyes and playing with different colour combinations and patterns.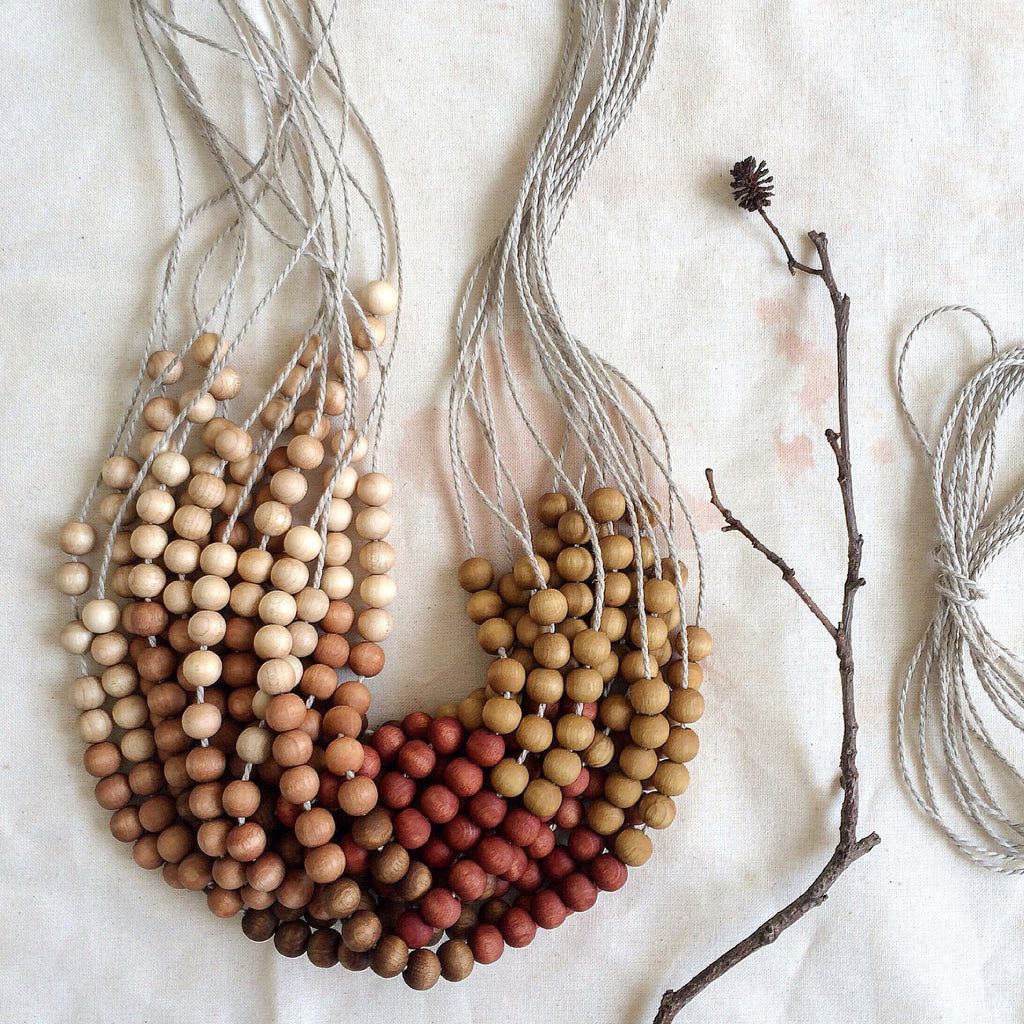 The beads above were a special commission for Temperate Clothing (on the other side of the pond, in the US) which is a beautiful line of handmade clothing. I hope my necklaces complement Ongeleigh's clothing beautifully. The dyes I used were extracted from alder cones (brown), avocado skins (red), avocado stones (peach) and pomegranate skins (yellow).
Below are some other designs that I've made over the last few weeks, some of which are available to buy in my Etsy shop.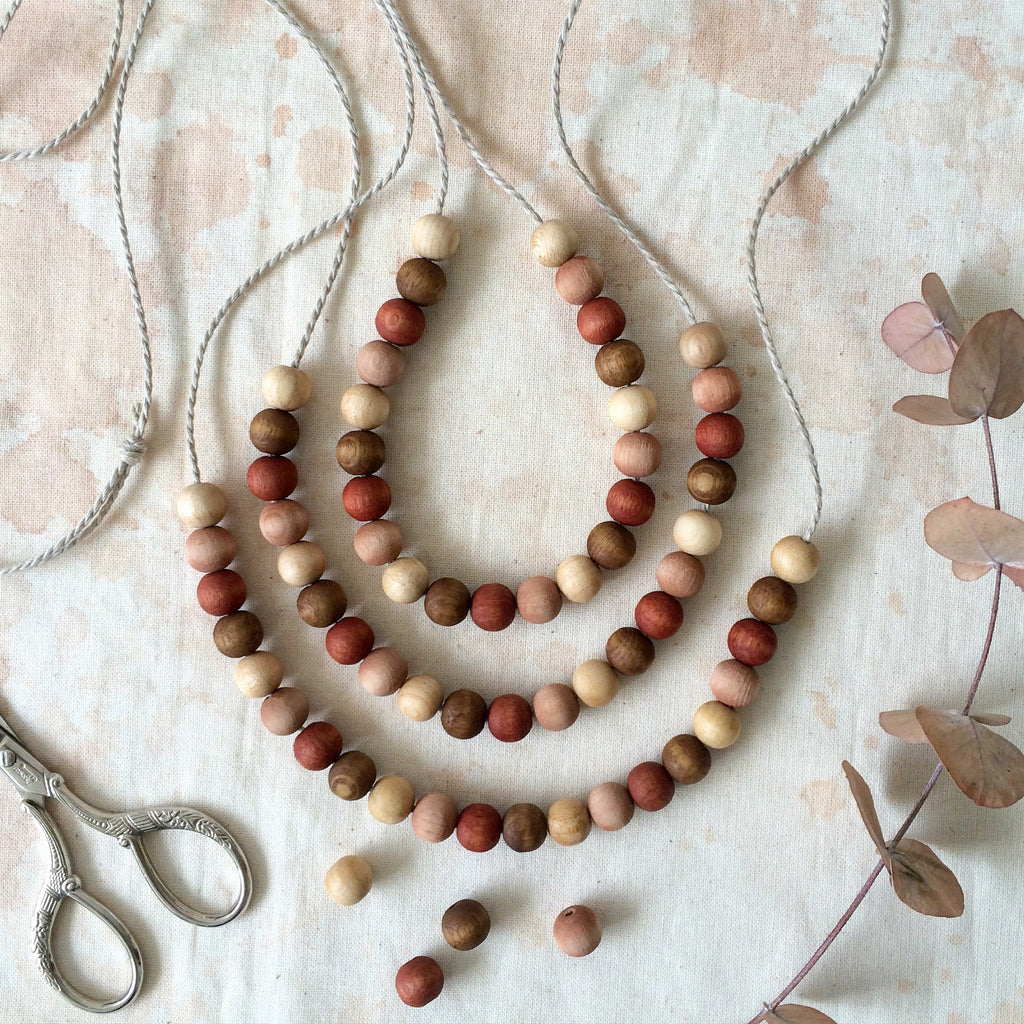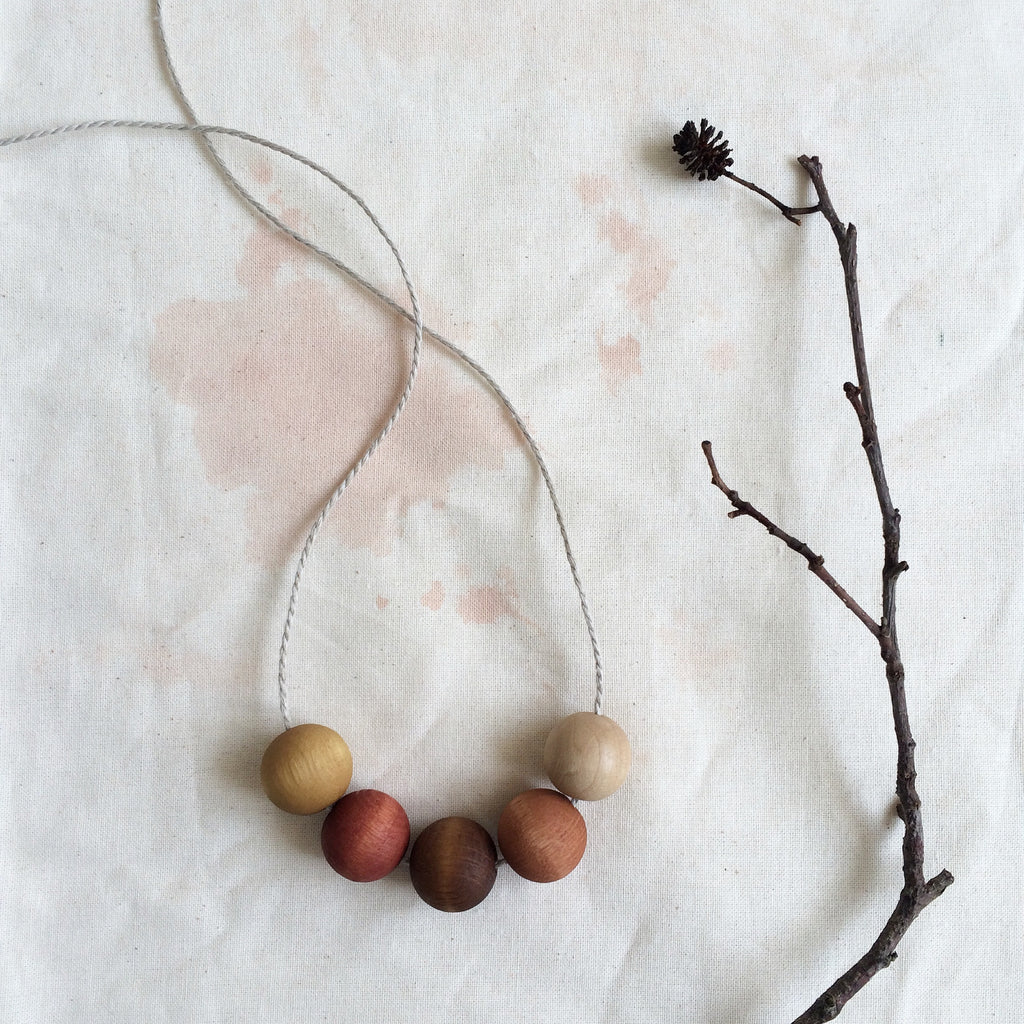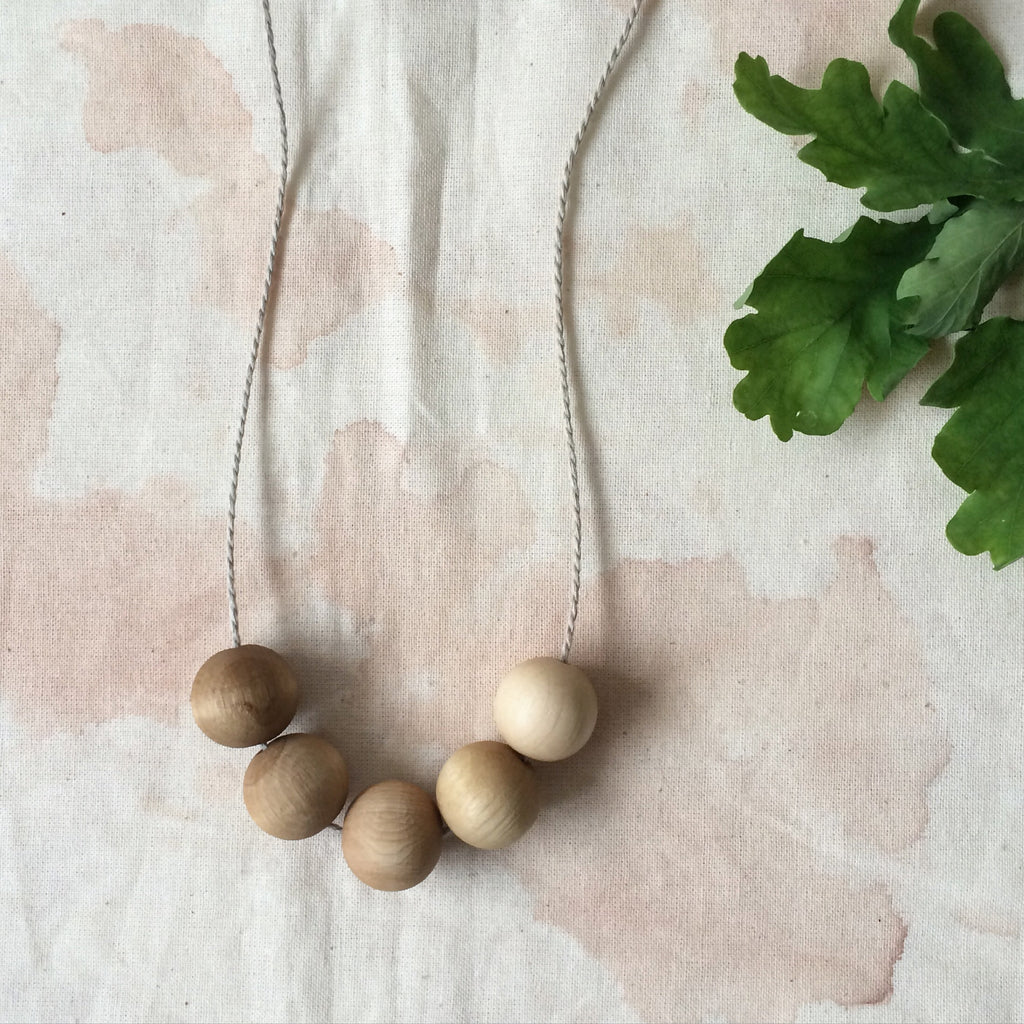 The beads above were a special experiment with oak leaf dye.