This is my first year with a garden, and I dreamt of growing EVERYTHING – vegetables, herbs, flowers, dye plants – you name it! It's very easy to get carried away, isn't it?
Soon I realised that we can't do it all.
Somehow I've found myself growing mostly vegetables. We've been eating radishes, potatoes, carrots, beetroot, onions, and now the courgettes are really taking off.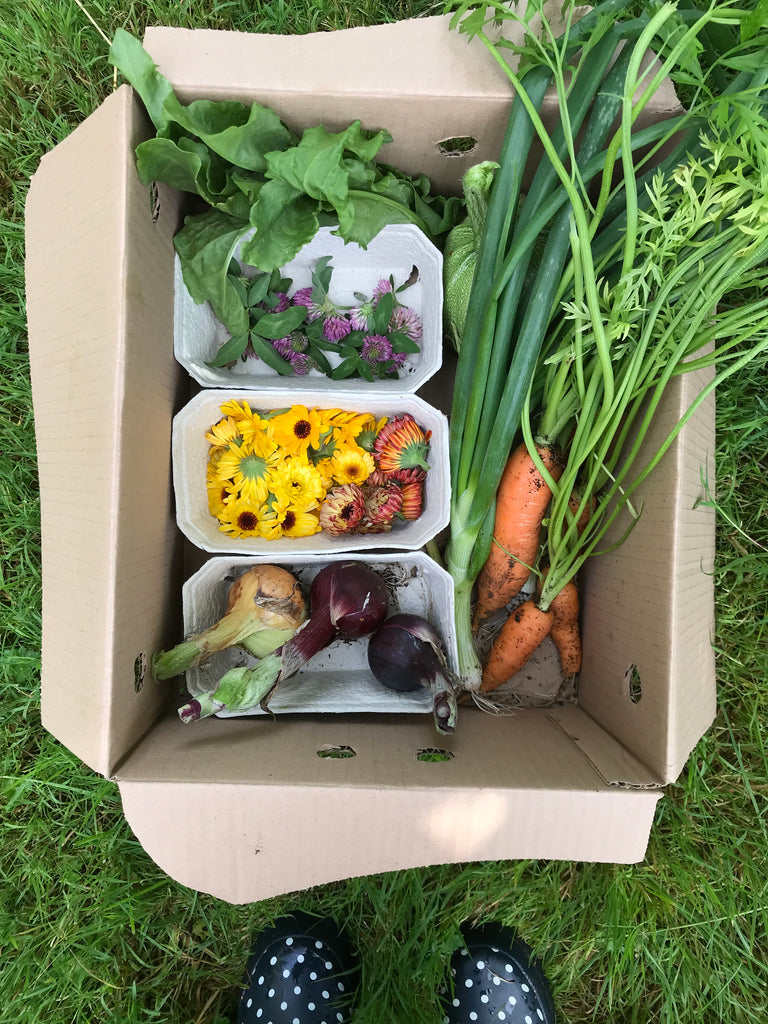 I planned a fairly extensive dye garden, but lots of things happened which prevented me from tending to my seedlings, and a lot didn't survive. But that's OK. I think there's still plenty of time for my dyer's coreopsis, marigolds and Japanese indigo to grow this summer.
A few days ago, I joyfully picked my first handful of dyer's chamomile flowers which I'll dry for later use.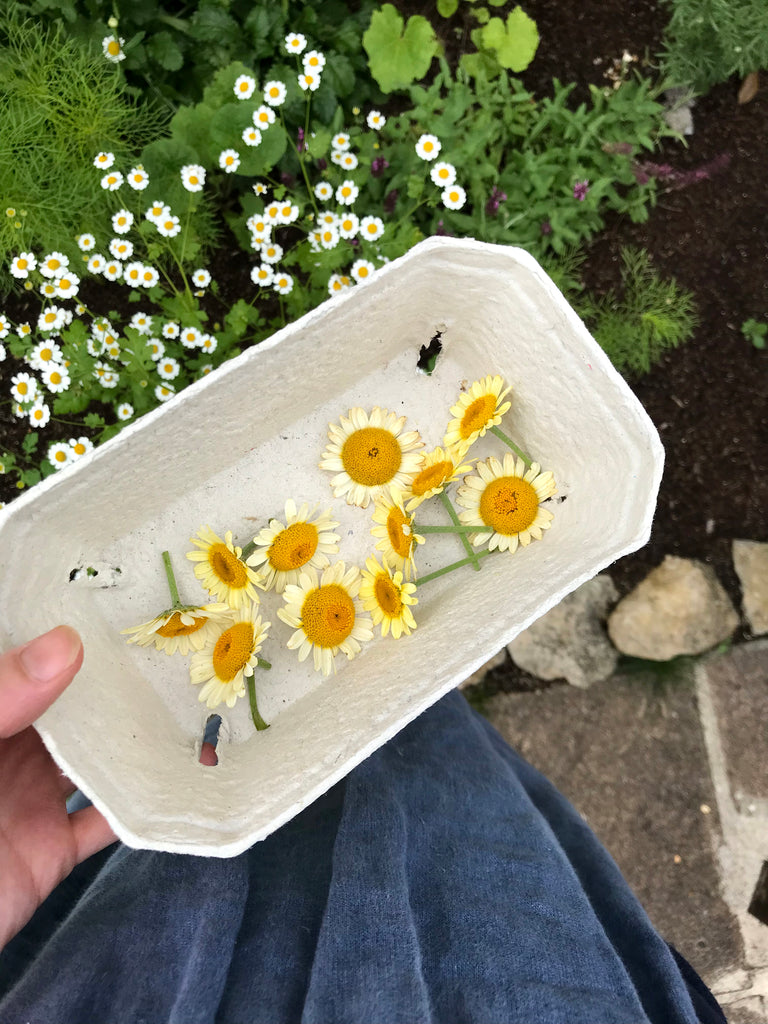 Even though I didn't have the time to bring my big dye garden dreams to fruition, I quickly realised that the garden was ALREADY brimming with dye potential.
So far I've dyed with sage leaves, nettles and buddleja. Quite honestly, there are enough plants to keep a natural dyer happy through every season.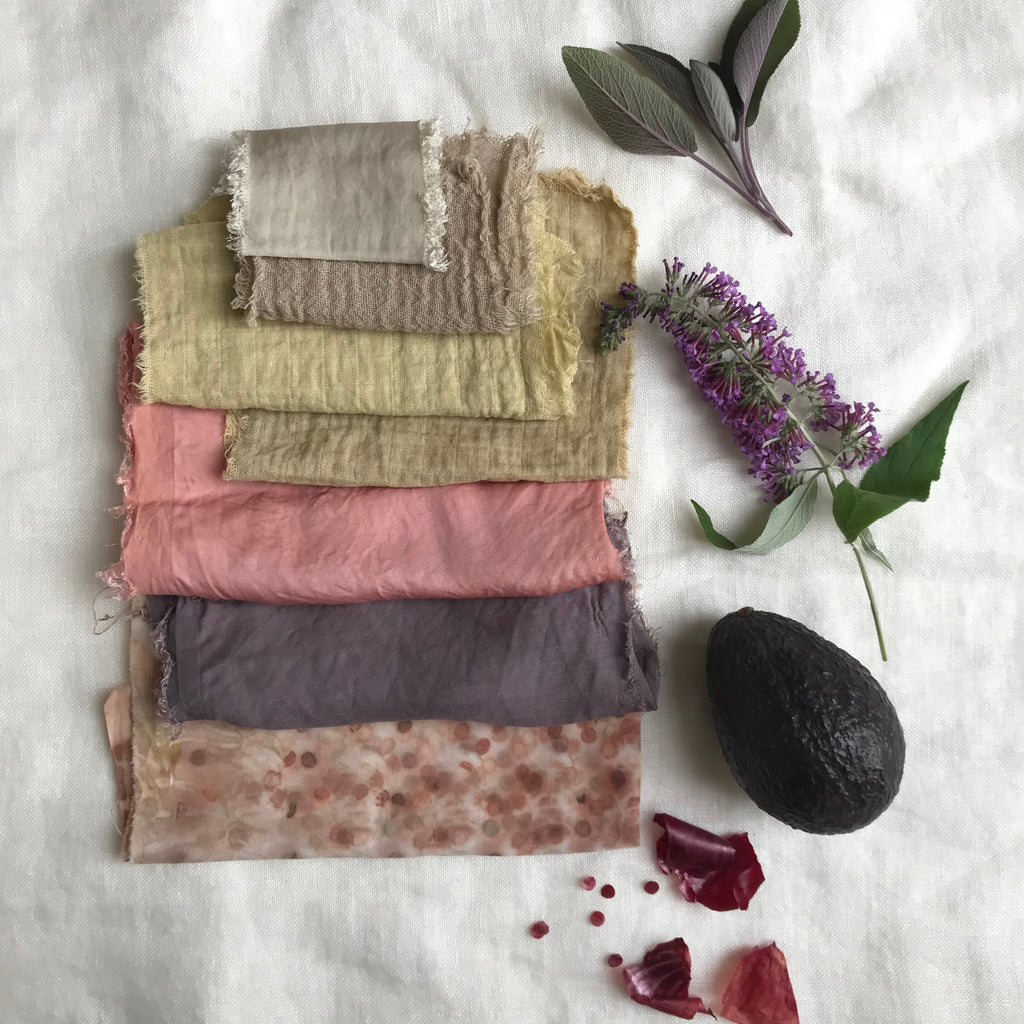 If we set off on a local walk – whether we live in a town or the countryside – we're bound to stumble upon countless dye plants. Some of my favourite tree leaves are hawthorn and linden, which make peachy-coral shades, and weeping willow, which made a deep pink the last time I tried! Let's not forget oak leaves, acorns and oak galls (and other tannin rich plants) that react spectacularly well with rust and make shades of grey.
Maybe you can see where the inspiration for my first book, Botanical Colour at your Fingertips, came from?!
There's dye potential all around us, just waiting to be discovered.
My all time favourite has to be the humble stinging nettle. I made this pattern by painting diluted soya milk onto cotton fabric, then dyeing it. Here's a simple DIY to show you how!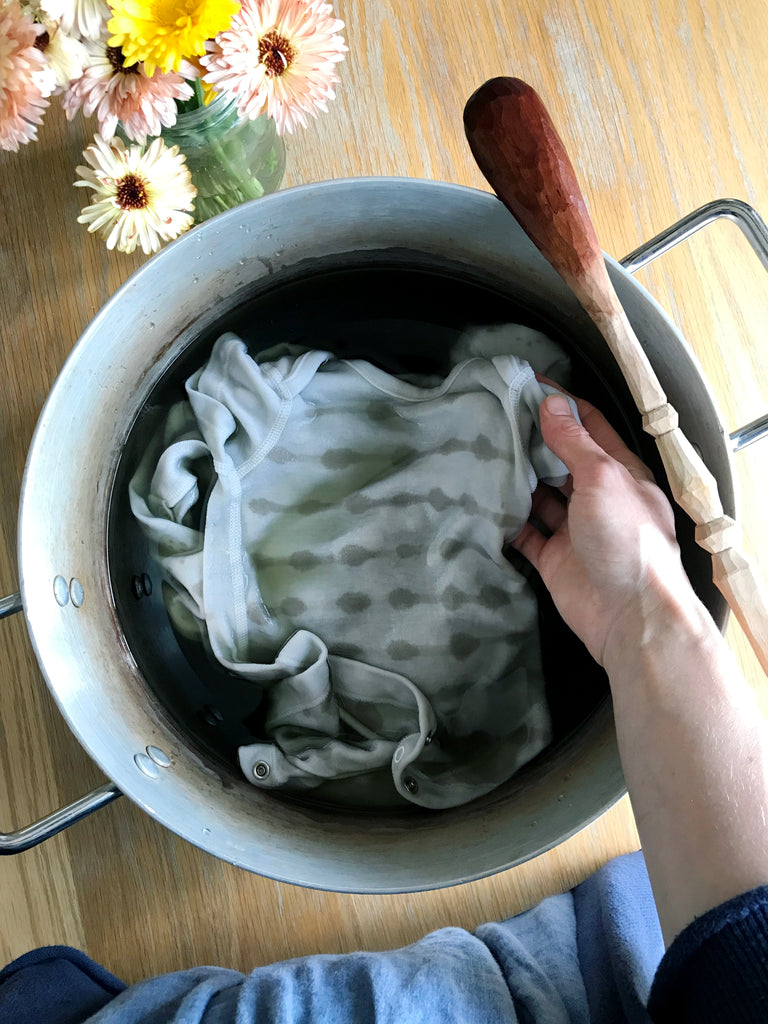 This has made me think about how we prioritise our time and growing space. Food is a precious resource, so it's worthwhile trying to grow some of our own. Even a few pots on a patio or balcony will give us enough growing space for regular pickings of culinary herbs (those are SO expensive to buy!). Also, we can grow a lot on a sunny indoor windowsill. Before I had a garden, I grew herbs in my kitchen, as well as trays and trays of microgreens! None of us have unlimited time or energy, so I think it's quite sensible for some of us to focus on growing edible plants. I wonder if I feel this way because I have young children to feed, and it's my instinct to want to grow food for them.
What do you think? Is it a luxury to grow dye plants, when there are so many wild plants (and weeds) that are full of colour potential?
How about foraging for food? If I'm honest, I feel a lot more confident foraging for plants for my dye pot, than for eating! Even when collecting for dyeing, it's still vital to correctly identify plants and check that they are not toxic.
When the weather dries up a bit, I'm going to do some leaf hammering onto clothing, using plants from the garden. Have you seen the beautiful tutorial in my Plant Dye Zine?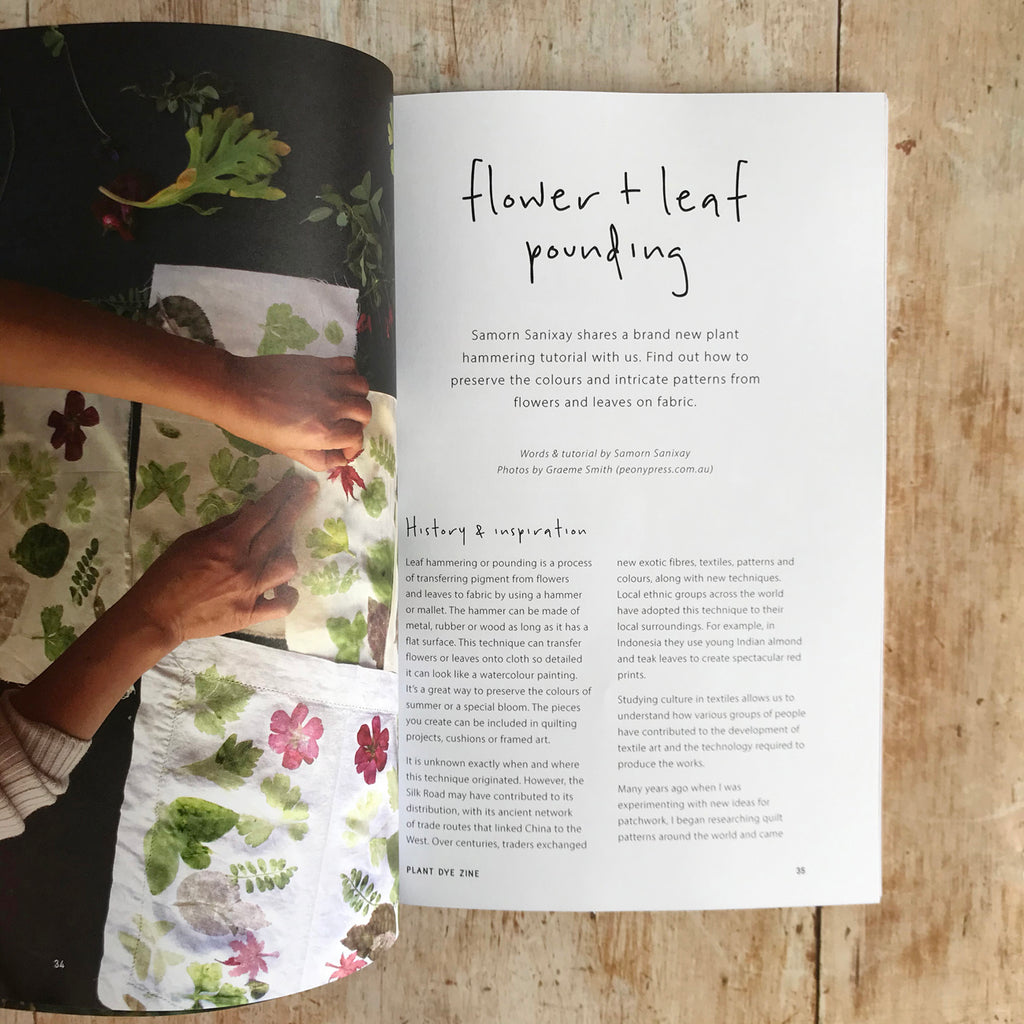 There's still plenty of the summer ahead of us, so I'll try to share some more of my dyeing and gardening projects with you!
Thanks for reading!